Professional Science Master's in Fisheries and Wildlife Administration – Online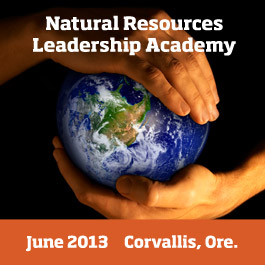 Oregon State University's Professional Science Master's in Fisheries and Wildlife Administration (PSMFWA) is a new online degree program designed for professionals who want to accelerate their careers in fields related to biology, ecological management, environmental and social policy, natural resource management and fisheries and wildlife.
Delivered online through OSU Extended Campus (Ecampus), the PSMFWA program is offered by the university's nationally renowned Department of Fisheries and Wildlife Science. It features instruction by an internationally recognized group of scientific professionals who provide a rich academic environment for degree-seeking students that is scientifically rigorous and relevant to today's natural resource issues.
Advantages of an Oregon State University online degree
All classes are taught by OSU's renowned faculty, who are known worldwide for their research, expertise and innovation in natural resources and science fields. Our wildlife program is ranked number one in the nation and our fisheries program is number two.
OSU is accredited by the Northwest Commission on Colleges and Universities.
OSU Ecampus is a member of the Natural Resources Distance Learning Consortium (NRDLC). We are one of 10 universities who work together to provide more than 250 online courses and degrees to natural resource agency professionals.
Online students receive the same diploma as on-campus students.
OSU Ecampus fits your life: study from anywhere in the world with an Internet connection.
With more than 800 online courses in over 80 subjects, discover how OSU Ecampus can turn your passion for the natural world turn into a lifelong career.
More information is also available at the Oregon State University's professional science master's programs (on-campus and online) website.