Faculty: Graduate Certificate in Urban Forestry – Online
The online urban forestry graduate certificate leverages the expertise of many Oregon State University faculty members in diverse disciplines. OSU faculty will prepare you to handle a broad range of urban forest management issues.
Program leader
Paul D. Ries, Ed.D.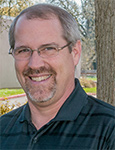 Paul has over 25 years of urban forestry experience at the local, state, national, international, non-profit, and academic levels. He was the 2011 recipient of the OSU Vice Provost's Award for Excellence in Innovation - Online Credit Teaching for his teaching efforts at OSU.
He currently serves on the Board of Directors of the International Society of Arboriculture, a worldwide professional association of arborists and urban foresters. In 2006, Paul received the President's Award from the Society of Municipal Arborists for his work as the curriculum chair for the innovative Municipal Forestry Institute.
Additional instructors
Badege Bishaw, Ph.D.
Director of the Master of Natural Resources program
Area of expertise - agroforestry, social forestry, silviculture
John Bliss, PhD
Professor, Forest Ecosystems and Society
Area of expertise - private forest policy, forest-based rural development
Sandra DeBano, Ph.D.
Associate Professor of Wildlife
Area of expertise - ecosystem services
Mark Reed, M.A.
Instructor, Forest Ecosystems and Society
Area of expertise - forest ecosystems and society
Bruce Shindler, Ph.D.
Professor, Forest Ecosystems and Society
Area of expertise - social aspects of natural resources
David Stemper, M.A.
Instructor, Forest Ecosystems and Society
Area of expertise - environmental interpretation
Jenna Tilt, Ph.D.
Instructor, College of Earth, Ocean and Atmospheric Science
Area of expertise - land use planning, urban forestry