US History - Online Minor
Earn a minor in U.S. History online through Extended Campus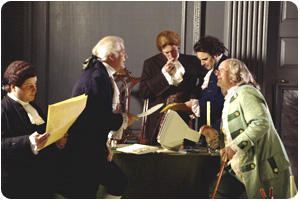 The History Department at OSU offers a minor program for undergraduates with majors in other fields. Students choosing a minor in U.S. History can complete this minor completely online through Extended Campus.
Encounter a personal experience at OSU
History at OSU offers a tradition of outstanding teaching and personal contact between student and instructor. History faculty members have won college and university awards for teaching excellence. The regular faculty teach all classes, from freshman to graduate level.
The U.S. History online minor requires 28 credits. Visit the U.S. History Curriculum page for requirements and course details or view all of our online courses in History.