Horticulture - Online Minor
Total Credits: 27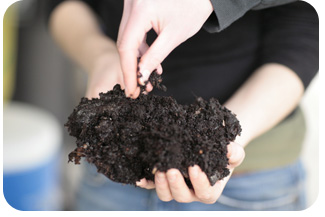 Students minoring in horticulture must complete a minimum of 27 credits with a GPA of 2.0 in their program of study. Course requirements are listed below.
Course Work
All students are required to complete the following courses:
To officially obtain a minor:
Before you begin taking courses, contact the Horticulture Adviser
Complete a minimum of 27 hours of approved coursework (see below)
Courses required in major may not count toward minor
Individual courses may not count toward more than one minor
Receive a grade of C- or better in all Horticulture courses take to complete minor
Make formal application for completion of requirements
Go back to the Horticulture Minor Overview page.
Students can also earn a Bachelor's degree in Horticulture online through OSU Extended Campus, giving you more choices in this subject area.
View the Schedule of Classes.