Natural Resources - Online Minor
Earn a minor in Natural Resources online through Extended Campus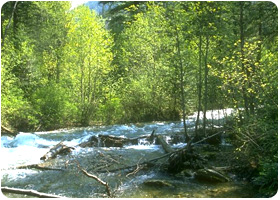 Students may complete the Natural Resources online minor no matter where they live; all coursework is available through OSU. The minor provides a foundation in natural resource science and management, combined with coursework in the social, economic and political influences on natural resource issues.
The Natural Resources online minor is available if you are a student who has received, or is working toward, a baccalaureate degree from either OSU or another accredited university or college. You must earn a minimum of 15 credits at OSU.
Visit the Natural Resources Minor Curriculum page for requirements and course details.
Students can also earn a B.S. in Natural Resources degree online through OSU Extended Campus, giving you more choices in this subject area.