Resource Economics - Online Minor
Earn a minor in Resource Economics online through Extended Campus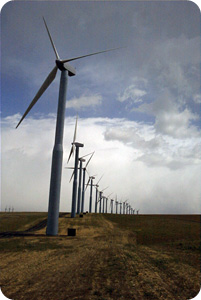 The Department of Agricultural and Resource Economics (AREC) at OSU offers an online minor program in Resource Economics for undergraduates with majors in other fields.
OSU has a proud history of research and education in agricultural, resource, and environmental economics and is a recognized leader in developing the applied resource economics field. Recently, econphd.net ranked Oregon State in the top 10 in the world in resource and agricultural economics. Now, you can tap into OSU's expertise by completing course work in the resource economics minor, no matter where you live or work.
Excellent job market in resource/environmental policy and analysis
Over the last decade, federal and state governments and community-based organizations continue to underscore the importance placed on environmental quality, sustainability, and natural resource management. Students pursuing this minor will be able to understand and contribute to management efforts associated with sustainable and efficient use of our environmental and natural resources and to inform the public debate regarding responsible solutions for resource problems affecting the American public and the global community.
Job opportunities for students completing this minor include employment with
state and federal government agencies that have environmental regulatory compliance responsibly or resource management and policy responsibilities; 
research and nonprofit foundations engaged with promoting sustainable and effective management practices; and 
private-based sectors that are impacted by regulatory compliance and government-based policy.
Additionally, the minor can also assist students in preparing for law careers, educational leadership, and interdisciplinary graduate programs.
The Resource Economics online minor requires a minimum of 27 credits. Visit the Resource Economics Curriculum page for requirements and course details or view all of our online courses in AREC.