Accessing Your Online Services
In This Section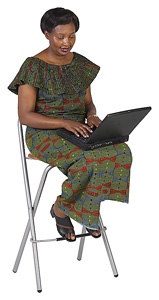 Here, you will be introduced to Student Online Services and to your ONID account. You will be shown the login process and several important features of each service in video and static tutorials.
Student Online Services
Student Online Services (SOS) is where you can manage or view your OSU information. This includes your personal information and privacy, transcripts, holds, financial aid award and scholarship status.
Student Online Services (SOS) is a web-enabled portal to University records and academic services for registered, admitted and past OSU students. SOS allows access to:
Personal contact information and privacy settings
Student/financial aid information
Class schedules, University catalog
View grades and unofficial transcripts, order official transcripts
View account holds
These services are available 24 hours a day, except when periodic site maintenance needs to be performed.
You will also register for classes using SOS, which you will learn about in the "Registering for Classes" section of this orientation.
ONID
Currently registered OSU students can get an ONID (OSU Network Identification) account that they can use to access various University technology services.
Tips from Ecampus Student Services
Read emails from Ecampus Student Services (ecampus.ess)! We try not to overwhelm our students with unnecessary emails, so be assured that when we do email you, it is information we feel is important to your learning experience.
- Joan Oakes, Student Services Specialist
ONID accounts provide:
• E-mail account with 250 Mb of storage
• Personal home page space
• 1000 Mb of personal space
• Access to Blackboard
• Access to campus computer labs
• On-campus printing
Your ONID email is your official OSU email, and is generally the only email address that OSU and Ecampus will use to contact you. You will receive notifications of your bill and communication from instructors, Ecampus and the university to this email. Consider your ONID your official business account and check it regularly. We do not recommend forwarding your ONID to another address.
Your ONID account is available to you while you are an active student at OSU.  Your account will be deactivated if you are not a student taking classes for one term.  It will be deleted if you are not an active student taking classes for two terms.  To prevent this, you can pay for the use of the ONID account($12 per term).   Contact Student Accounts to arrange for this service.