Ordering Textbooks
Ordering Textbooks
It is important to order your textbooks with enough time for shipping.  Ordering directly after registration may be a good idea.
From the registration menu select the textbook link.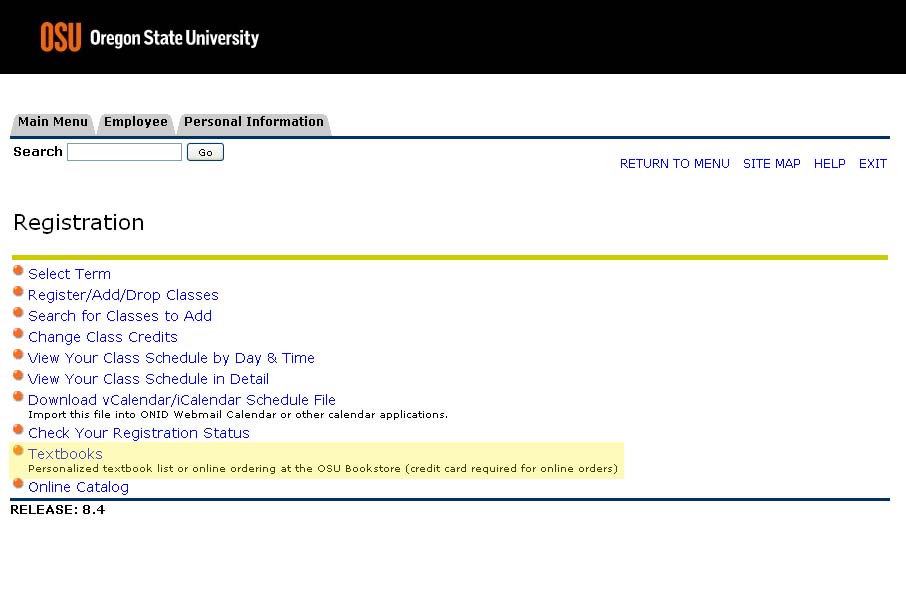 .
Be sure to allow popups for this site.
A new tab or window will open titled "OSU Bookstore."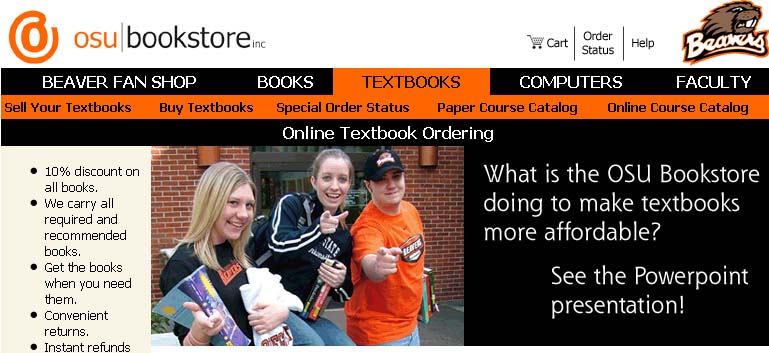 A list of all your classes will appear.  Make note of the section number; all online classes should be section 400.
Below the class list there will be a book list.  Some classes list both a digital and paper copy of  a book.  Normally you'd only need to purchase one version.  The OSU bookstore will ship your books to your address as long as it is outside of Corvallis.  Textbook orders cannot be charged to you student account, a credit card is required.
Note: the provided ISBN numbers on the book list can be used to find the books from other sites but you must be absolutely sure that it is the correct book for your class.  Some materials are designed and created by OSU and must be purchased from the OSU Bookstore (videos, notes, lab packets, etc.)