Resources for You
In This Section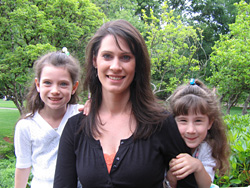 Here, you will learn about the wide variety of resources and support available to you through OSU and Ecampus, including technical support. Please save this page so that you can have this list of resources on hand throughout your time at OSU. You will find more information about each service on the Ecampus website, with links provided below for your convenience.
Ecampus Learner Services
Ecampus Home: ecampus.oregonstate.edu
Ask Ecampus (24/7 online help): ecampus.oregonstate.edu/ask-ecampus/
Email: ecampus@oregonstate.edu
Phone: 800-235-6559
Ecampus has student services personnel to assist you. We act as a liaison between students who are enrolled at a distance and the many on-campus services offered at OSU. Also, call our 800 number and ask to be transferred to departments around campus so you can avoid long-distance fees. If we don't know the answer, we will be happy to help you find it.


We can answer your questions about:
University rules and regulations
Course adds, drops and withdrawals
Proctored exams
Change of grading method
Adviser contact information
Registration deadlines
Tuition payment procedures
Ecampus live help is generally available Monday-Friday (except university holidays), 8 a.m.–5 p.m. PST. Outside of these hours, please leave us a message and we will get back to you.
Tech Support
There are a variety of tech support resources at OSU. For quick reference to these services, bookmark the Ecampus Technical Help page.
OSU Helpdesk
Web: http://tss.oregonstate.edu/och
E-mail: osucomputerhelpdesk@oregonstate.edu
Phone: 541-737-3474
OSU Computer Helpdesk provides phone and email support to the campus community for questions on a wide variety of computer topics. Students, staff and faculty are encouraged to utilize this year-round, free support brought to you by Information Services and your Technology Resource Fees.
Types of questions answered:
Microsoft Office applications
OSU Public Network
Email and applications
Blackboard support
ListServ support (Mailman)
More Services
Ecampus offers many more services to assist you in successfully completing your degree!
You can always find this information on the Ecampus website. Click on the titles to get more information about each service below.
Free Online Tutoring
You can get help with math (24/7), essay writing, statistics, economics, biology, physics, accounting, chemistry and Spanish. This free service is available inside Blackboard when you are enrolled in Ecampus courses.
Tips from Ecampus Students
"The combination of the OSU Libraries, Summit and your local library is a great one. The library staff members will be very glad to help you."
Library Services
The OSU Library offers delivery services to Ecampus students who live more than 30 miles from Corvallis.
Career Services
OSU Career Services provides opportunities to develop skills and knowledge for career and life planning. Ecampus students are invited to participate in career counseling, mock interviews and real interviews by phone or video conference.
Academic Success Center
The Academic Success Center has created a 24/7 Success website for all students. Distance students can call for an individual appointment with a Success Specialist, who will provide you free, personalized help in many success-related areas.
Visit the Student Health Services website for valuable information on common medical conditions and treatments, as well as wellness and prevention suggestions. For answers to specific questions or to learn about other resources available to you, search or e-mail the AnswerSPOT. Students taking only Ecampus courses are not eligible to purchase insurance coverage through OSU.
Disability Access Services
Disability Access Services (DAS) serves all OSU students, both on and off campus. If you have a documented disability, you need to register with DAS each term so that OSU can accommodate you. They will make sure that the course you are registered for is accessible for you, notify your instructor of any special needs and can provide individual proctoring for students who are on campus.
On-Campus Learning Centers
Students who live close to campus can access the many face-to-face tutoring and learning centers. The writing center also has a free email consultation service for essays and other papers.
Veterans
If you are a veteran and qualify for education benefits, you should familiarize yourself with the information on the Veterans webpage.
International Programs
International Programs helps students planning to study or conduct research in other countries, assists international students and scholars coming to OSU and provides English language training.