Corvallis Campus Proctoring Schedule
On-Campus Testing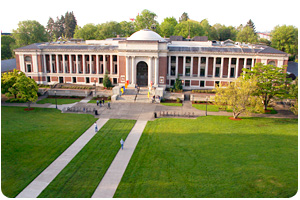 Each term Ecampus offers a limited number of scheduled times at the OSU Corvallis Campus for students to take their Ecampus proctored exams.
Corvallis Campus Proctoring Schedule
Valid photo ID is required for all exams.
Click to view the Corvallis Campus Schedule. Please note: the schedule will not be posted until the 2nd week of the term.
Be sure to sign at least 1 week early (or earlier) to reserve a seat. There is no fee for this service.
If you have any questions, please email Ecampus Testing, or call 800-667-1465 or 541-737-9281. Our office hours are Monday - Friday, 8:00 am - 5:00 pm Pacific Time.