Oregon State University Ecampus • OSU Degrees Online
---
Academic Calendar
Winter 2007 Academic Calendar
Priority Registration

Sunday-Friday, November 12-December 1

Continuing Registration and Course Add/Drop

December 2-January 7

Certification of Enrollment Begins

December 13

Classes Begin

Monday, January 8

Late Registration Begins
($50 late fee assessed)

Monday, January 8

Last Day to Add a Class by Web

Sunday, January 14

Tuition Bills Mailed

Mid-January

Audit Registration Period
(Requires instructor approval; tuition and fees assessed)

Monday-Friday, January 15-19

Martin Luther King Jr. Day Observed
Monday, January 15
Last Day to Drop a Class by Web
Friday, January 19
Last Day to Register or Add a Class (Requires instructor and departmental approval)
Friday, January 19

Begin Late Registration Fee ($100)

Tuesday, January 23

Last Day to Change to or from S/U Grading (Requires approval of Academic Advisor/Dean, see AR 18)

5 p.m., Friday, February 23

*Last Day to Withdraw from a Course
(W grade entered on transcript)

11:55 p.m., Friday, February 23

Students who want to withdraw from a course but who have a hold on their record should contact or go to the Registrar's Office for assistance.

*Last Day for total Withdrawal from the University (W grade for each registered course)

5 p.m., Friday, March 16

Dead Week
Refer to AR 16 for policy

Monday-Friday, March 12-16

Finals Week

Monday-Friday, March 19-23

End of Term

Friday, March 23

Final Grades Due in Registrar's Office

Noon, Monday, March 26

Grades Available via Web or Kiosk

Wednesday, March 28
Important Information!
Before registering for Winter term classes, please read the information on prerequisites under Registration Procedures. Prerequisite checking will affect whether you can register for certain classes.
These calendar listings are only a summary. Students are advised to read other sections of the Schedule of Classes carefully for details concerning registration procedures and deadlines.
*See the Tuition and Fee Reduction and Refund Schedule in the Fees and Fee Payment section.

Features and Navigation
Academic calendar
Currently it's summer term. See academic calendar for our quarter term schedule.

Fall term starts Sept. 20.
Winter term starts Jan. 8, 2018.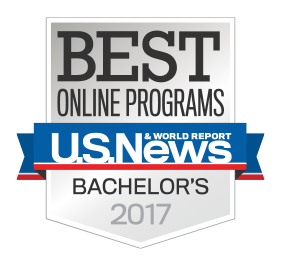 OSU Ecampus earned a top 10 ranking for the third year in a row on a list of America's best online bachelor's programs. Learn more »