Online Tutoring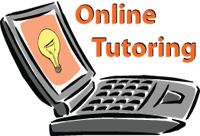 We have recently selected a new Online Tutoring Service to meet the needs of Ecampus students.  We are excited to announce our partnership with NetTutor.
NetTutor is a leading provider of online tutoring and learner support services fully staffed by experienced, trained and monitored tutors. Students connect to live tutors from any computer that has Internet access. NetTutor provides a virtual whiteboard that allows tutors and students to work on problems in a real time environment.  They also have an online writing lab where tutors critique and return essays within 24 to 48 hours.
After reviewing these pages, if you have any questions, please contact our Student Services Center.
Student Services Center
Phone: 541-737-9204
Toll Free: 800-667-1465
Email: ecampus@oregonstate.edu