Oregon State University Ecampus • OSU Degrees Online
---
Online Orientation
for New Students
Ecampus fact
Ranked top 10 in the nation
Ecampus earned a top 10 ranking for the fifth year in a row on a list of America's best online bachelor's programs.
Online Orientation Login
Welcome to Oregon State University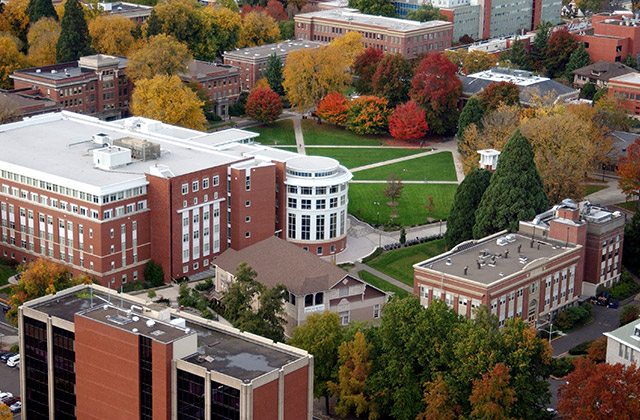 Who should take this orientation?
The OSU Ecampus Online Orientation is designed for degree-seeking undergraduate Ecampus students who have been officially admitted to Oregon State. However, much of the information is also relevant to new Ecampus graduate students.
Why should I complete this orientation?
As an undergraduate, you must complete all components of the orientation process in order to register for classes. Your advisor will be notified once you've completed the orientation, and you'll be given information on how to connect with your advisor and receive your registration PIN.
What should I expect?
It should take you about 25-40 minutes to complete the orientation. Your progress will be saved and you may stop and return at any time. This is the first of four basic steps you must go through in order to begin taking classes at Oregon State:
Take the Online Orientation
Prepare for your first advising appointment
Connect with your advisor and receive your registration PIN
Register and prepare for classes
Note: We encourage students to review the Ecampus Student Resources Guide. It has contact information for many of the offices you will connect with, along with various links to resources and support. You can print the resource guide to keep it in your study space or save it to your computer or mobile device for quick reference.
Access the Online Orientation
You will begin by logging in with your ONID account.