Psychology - Minor Curriculum
Total Required Credits: 30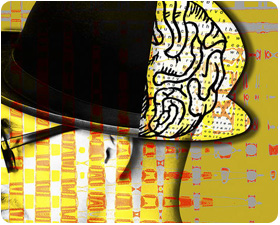 These requirements apply to students who first enrolled at OSU during or after Fall 1990.
Students should consult the Psychology Advising Coordinator for advice concerning their Psychology Minor and consult their major advisers to help coordinate the major and minor programs.
Students must receive a C- or better in any course applied towards the minor program.
Courses cannot be taken S/U, except for PSY 406 and 410.
Note: A single course cannot fulfill both the Survey Course requirement and the Elective requirement
Required Core Courses (6 Credits)
Survey Courses (8 Credits)
Select 2 courses (4 credits each) from:

Advanced/Variable Courses (16 credits)
At least 2 must be at the 400-level
No more than 4 credits total of PSY 406 or 410 may be applied to the minor.
Transfer credit for PSY 203 cannot be included
Select from the list below (3 credits each):
Contacts: 
Undergraduate Psychology Adviser
Dr. Michael Crowley
Moreland 108
541-737-1392
j.michael.crowley@oregonstate.edu 
Psychology Department Chair
Frank Bernieri, Ph.D.
204D Moreland Hall
541-737-2311
frank.bernieri@oregonstate.edu