Ensuring Your Success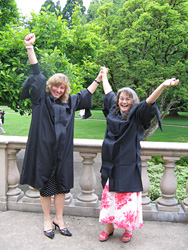 In This Section
This section will cover expectations for online communication, including OSU's computer use policy, email etiquette and Internet safety. You will also be introduced to the Office of Student Conduct and will receive information about conduct violations that more commonly apply to Ecampus students.
The Academic Calendar
It is important that you learn and follow the academic calendar for the university.  This calendar shows you important dates and deadlines that when followed can make your academic experience much more enjoyable.  Missing deadlines leeds to confusion, bad grades, and the creation of additional paperwork.
We recommend bookmarking the following website and check it often to make sure that you are up to date on important academic deadlines:  Academic Calendar 
In addition, the OSU Academic Success Center has a number of different printable academic planning calendar forms that are available to students to use to keep track of important dates; Academic Success Planning Calendars