Oregon State University Ecampus • OSU Degrees Online
---
Why learn Spanish?
With over 35 million Spanish speakers in the United States, the U.S. has the 5th largest Spanish-speaking population.
In today's diverse work environment, speaking Spanish is always preferred and often required as part of many careers. Learning Spanish will open many doors and provide you with an instant competitive advantage.
Spanish is one of the easiest languages to learn due to the similarity between English and Spanish words and because written Spanish is almost completely phonetic.
Courses offered
First-year Spanish Language Courses (4 credits each)
Second-year Spanish Language Courses (4 credits each)
Third-year Spanish Language Courses (3 credits each)
Third-year Spanish for Native Speakers (3 credits each)
Spanish Culture, Business and Writing Courses (3 credits each)
Note: Future term data are continually updated. Class offerings may be added, removed, or rescheduled without notice. Check the Ecampus Schedule of Classes frequently for current information.
Students who complete first and second year Spanish will be able to:
Use the alphabet, spell words, and pronounce words correctly.
Learn vocabulary to sustain basic conversation.
Express dates and times.
Use verbs in the present tense.
Understand more fully the cultural orientation of an assortment of Hispanic communities and identify the similarities and differences from the various communities we belong to.
Converse about climate, geography, family, traditions, leisure, etc.
Write about topics using grammar and syntactical structures introduced in learning material.
Learn from a well-respected university
Spanish courses are developed and taught by Oregon State faculty within the Department of World Languages and Cultures and all course material is delivered through multimedia instruction coupled with realistic learning objectives. Students will interact with their classmates through online discussion boards and interactive content to gain competency communicating in Spanish. Online students receive the same curriculum and transcripts as our on-campus students.
In addition to individual courses, students can also earn a Bachelor of Arts in Spanish entirely online.
Transfer your credits
All students enrolled in Oregon State Ecampus classes pay in-state tuition, making online classes affordable and flexible. It is important to note that Oregon State University runs on a quarter system. If you are transferring credits be sure to confirm the transfer policy of your home institution. Learn more about transferring credits.
Need more information about online foreign language courses?

Features and Navigation
Academic calendar
Currently it's fall term. See academic calendar for our quarter term schedule.

Winter term starts Jan. 8, 2018.
Spring term starts April 2, 2018.
Tuition & fees
* cost per credit and total cost are calculated using tuition per credit for the current academic year. It does not include associated fees, course materials, textbook expenses, and other expenses related to courses.
Ranked top 10 in the nation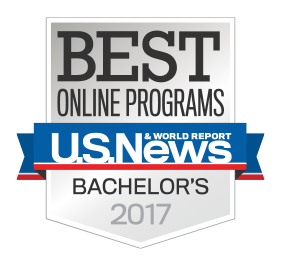 OSU Ecampus earned a top 10 ranking for the third year in a row on a list of America's best online bachelor's programs. Learn more »