Oregon State University Ecampus • OSU Degrees Online
---
Canvas Faculty Resources

Quick-Jump Tools:
Kaltura Mediaspace
Threadz
Turnitin
Readspeaker/TextAid
General Canvas Training
Preparing to teach a course that has already been migrated to Canvas? Already teaching in Canvas and looking for more information? We offer training sessions that will help you get started in Canvas.
Canvas Guides
Canvas provides excellent online help resources that are updated with each upgrade.
Copy (import) your Canvas course to the next term
Quick Reference Canvas Guides
Ecampus has created the following 'Quick Reference' guides to assist you with more complex tasks in Canvas:
Quick Reference Accessibility Guides
Ecampus also has created the following 'Quick Reference' guides to assist you with creating accessible course content:
Threadz (discussion visualization tool)
Kaltura Mediaspace and Canvas
These guides will help you use the Kaltura Mediaspace link that's available in Canvas. It is found under MyMedia in the main menu of your Canvas course site and is also available on any page that contains a text editor in Canvas (under the filmstrip icon in the bottom toolbar).
Turnitin (plagiarism prevention tool) Guides
Recommended syllabus statement when using Turnitin in your course:
"Your instructor may ask you to submit one or more of your writing assignments to the Canvas-Turnitin plagiarism prevention service. Your assignment will be checked for potential plagiarism against Internet sources, academic journal articles and the papers of other students. Turnitin generates a report that highlights any potentially unoriginal text in your paper. Papers that you submit through Turnitin for this class or any class will be added to the OSU Turnitin database and may be checked against other OSU paper submissions. You will retain all rights to your written work."
Consider including links to the following two references in your assignment instructions:
To report an issue with Turnitin, contact Turnitin support directly at 1-866-816-5046. (Not 24/7)
Canvas 24/7 Support
All faculty and students at OSU have access to Canvas 24/7 support. Access chat, email, or phone support by clicking the 'Help' link in the upper-right corner of your Canvas course site.
Ecampus Course Template
Are you looking for help in structuring your Ecampus course? Consider starting with the Ecampus Canvas course template. It includes a mobile-friendly banner, a Start Here module with up-to-date links to university resources available to Ecampus students, and a suggested module structure. You can review the template by going to this site and using the following login credentials:
Username: osustudent@inbox.com
Password: Ecampus!
From the Courses icon on the left, select 'Ecampus Template'.
Ecampus Course Planning Chart
The Ecampus Course Planning Chart is a helpful tool to use when you're first working on a new course development.

Features and Navigation
Ranked top 10 in the nation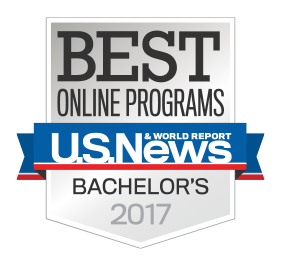 OSU Ecampus earned a top 10 ranking for the third year in a row on a list of America's best online bachelor's programs. Learn more »