Serving America's Military
A top-ranked education that meets the needs of service members
The most reliable path to a successful career within the military or outside it begins with a college degree, and Oregon State University Ecampus is here to serve you by providing access to an education that fits your lifestyle. If you are transferring military benefits or just starting your college career, we'll work with you to maximize your military education benefits while allowing you to honor your career, family and other life commitments.
When you pursue an online education with Oregon State Ecampus, you get all the prestige and benefits that come with a top-ranked institution:
Academic quality
World-class faculty
Student support and engagement
Degree selection diversity
Ecampus delivers more than 40 undergraduate and graduate programs all online, many of which are ideal areas of study for military members. Oregon State is America's natural resources university, and more than a third of our online degrees are in related disciplines, including environmental sciences, fisheries and wildlife sciences, sustainable natural resources and agricultural sciences.
Consider these five factors when selecting the online bachelor's program that fits your lifestyle and personal goals.
Read more about OSU Ecampus graduates with ties to military.
Why Oregon State Ecampus?
Study from anywhere in the world with an Internet connection.
Our Military Friendly Schools designation means we have all the resources you need to succeed.
We offer more than 1,000 online courses in more than 90 subjects, all developed by OSU faculty who are known worldwide for their research, expertise and innovation.
Oregon State is regionally accredited by the Northwest Commission on Colleges and Universities.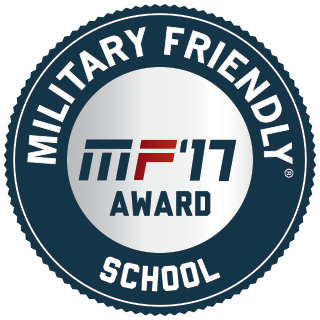 Get a firsthand look at online learning with OSU by taking part in the Ecampus Course Demo, and learn how Ecampus military students have managed a military career while pursuing their educational goals. Then decide which degree program is right for your future.