Ready to apply?
After you select the Oregon State online degree program or courses you want to enroll in, check the admissions requirements that are specific to your student type. Once you have all application materials in order, it's time to apply to OSU.
Step 1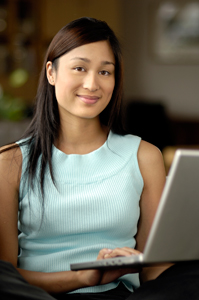 Oregon State's application for admission is completely online. You will need to set up a security login, pay a nonrefundable application fee ($60 for degree-seeking students; $30 for nondegree students), and submit all relevant transcripts and application materials. (Required documentation will vary by program.)
Please pay attention to application deadlines, and note that the deadlines differ depending on your student type and your program of interest. As a general rule, apply at least 10 weeks prior to the start of classes to allow your application to process and time to register for classes. Check the academic calendar for information on when classes start, and remember that Oregon State is on the quarter-term system rather than semesters.
Step 2
Your email is one of the best tools for keeping track of your application status. It can take up to four weeks for OSU's Office of Admissions to review and process your completed application once you submit all required documents. The admissions office will send you an email to request further documentation or to tell you if you are accepted into the program. You can check the status of your application online.
If you have any questions about the application process, please contact OSU Admissions at 800-291-4192 or osuadmit@oregonstate.edu.
Just want to take a few courses (nondegree-seeking student)?
If you are interested in just a few online courses and not a full degree program, simply apply as a nondegree-seeking student. You will need to fill out OSU's online application and pay the $30 nonrefundable application fee. It typically takes a few business days to process your application.
Returning to OSU?
If you were once an undergraduate or nondegree student at Oregon State who left for four or more terms (not counting summer), you need to fill out the readmit application form. More re-enrollment information can be found in OSU's online catalog. Contact the Office of the Registrar at 541-737-4331 or registrars@oregonstate.edu.
Once you are admitted...
After being admitted to OSU, you will take part in a comprehensive online orientation that provides you with information about OSU, online learning with Ecampus and the next steps for starting classes. After you complete the online orientation, you will receive an email with more information about how to connect with your academic advisor. Your advisor will receive a notification that you have completed the online orientation.
Your advising meetings will take place via phone, email or video chat with programs such as Skype. At that time you will receive a necessary PIN number in order to register for classes.
Welcome to Oregon State!
The Ecampus staff is committed to helping you earn your OSU degree and enjoy the educational journey. Please contact us if we can help make your online experience more enriching.