Your path to success
Deciding to complete your degree is a big choice. You may have taken a pause in your studies or been interrupted by life's many challenges. We're here to help with your decision and support you on the path to graduation.
As an Ecampus student, there are some built-in advantages.
You can pursue your degree on your own time – whenever and wherever.
You'll have access to our nationally-recognized online student support services.
You will connect with classmates and faculty from around the globe.
Your diploma will be the exact same as an on-campus student.
See why our coursework and faculty are a step above the rest. »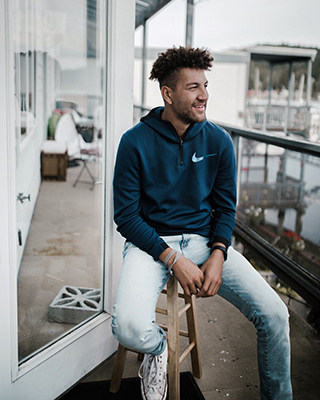 This balance of learning hard skills in my OSU classes – whether it be statistics, business law, economics or whatever – in conjunction with constant interaction in the working world has allowed me to constantly learn as I seek new experiences
– Josh Griffie
Josh stepped away from school for a while. He came back with renewed hope for what was ahead. His story is full of setbacks, struggles and successes. Read more »
Take the first step
Ready to get started?
Academic calendar
It's fall term. Winter term starts Jan. 8.
Spring term starts April 1.