Oregon State University Ecampus • Degrees Online
Spanish – Online Microcredentials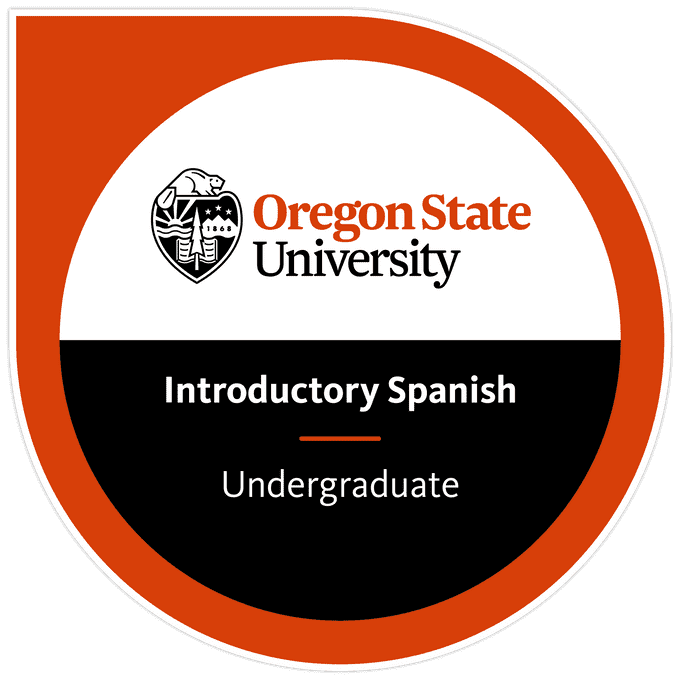 Learn to speak, read and write in Spanish
As the official language of 20+ countries, Spanish is the most widely spoken of the Romance languages, with over 450 million native speakers. Whether you've never taken a class or already have a solid foundation, earning an online microcredential in Spanish can help you build your listening, reading, speaking and writing skills.
Oregon State offers two online microcredentials in Spanish: Introductory Spanish and Intermediate Spanish. You'll learn about the complexity of the Spanish language and the diversity of Spanish-speaking communities, while gaining the skills you need to engage in conversation with other Spanish speakers.
Coursework
Introductory Spanish required courses (12 credits)
Intermediate Spanish required courses (12 credits)
Skills
The in-demand skills you'll develop as a student in a Spanish microcredential will give you what you need to stand out and level up in your career.
Active listening
Collaboration
Communications
Cultural literacy
Digital literacy
Presentations
Teamwork
Find more details about the skills you'll acquire in Introductory Spanish and Intermediate Spanish.
Placement testing
In order to sign up for the Intermediate Spanish microcredential, you must first take a placement test. More information is available on the College of Liberal Arts website.
Start working toward a Spanish degree
Once you earn microcredentials in the Spanish language, you can apply the credits directly toward Oregon State's online bachelor's degree in Spanish.
If you plan to apply these credits toward a full degree, we encourage you to first contact the program to learn about the degree requirements. Please note that acceptance into the microcredential does not guarantee acceptance into a degree program.

Want more info?
Let us know and we'll send you the details you need.
Important dates
Winter term starts
Jan. 8, 2024
Spring term starts
April 1, 2024
See our academic calendar for our full quarter term schedule.
Find application deadline
Ready to apply?
Once you've gathered the information you need to know before you apply to Oregon State University, take the next steps.
---