Oregon State University Ecampus • Degrees Online
Please check COVID-19 Information for important information regarding COVID-19 and how it might impact your studies.
Please click here if you are an Ecampus student affected by the current disasters
In addition to the pandemic, we know that many students are being affected by various disasters, including wildfires, hurricanes, and flooding. We at Oregon State Ecampus are thinking about you and your classmates who may be affected by these terrible events.
Fall term begins on Sept. 22. If you have been or may yet become personally affected by these disasters, we understand that you may have irregular access to the internet for a prolonged time, among other challenges you may be managing.
Nevertheless, we encourage you to be in communication with your Ecampus advisors and instructors to discuss any arrangements you may need to be successful in your upcoming classes.
If you need help gaining access to student resources or understanding your options, please contact Ecampus Student Services at 800-667-1465, option 1, or ecampus.ess@oregonstate.edu.
Newly admitted students
Were you recently admitted to Oregon State?
Current students
Are you a continuing Ecampus student?
Your success team
We're located in The Valley Library – available for assistance from wherever you are.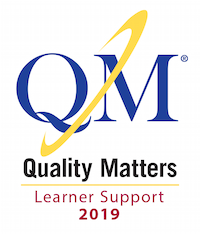 The highest level of academic support
OSU Ecampus is nationally recognized as of 2019 for online student support services.