Oregon State University Ecampus • Degrees Online
The Honors College delivers unparalleled learning opportunities that are deeply engaging and tailored to your interests. When you earn an honors baccalaureate degree online with Oregon State, you'll participate in enhanced curricular and co-curricular experiences, engage in research with OSU faculty and write and defend an honors thesis on a topic of your choosing.
Oregon State is one of the only universities in the nation to offer an honors degree online — a unique opportunity to earn our most prestigious undergraduate degree, from wherever you live.
Co-curricular activities
Collaborate with faculty, advisors and fellow Honors College students through asynchronous co-curricular activities, joining a robust honors community.
Honors thesis
Work alongside faculty experts to engage deeply with a topic of interest and present your research and findings.
Academic excellence
An honors baccalaureate degree is highly regarded by employers and reflects a deep engagement with both curriculum and community.
Program quality
This honors experience is purpose-built for online learners including small and engaging classes, a collaborative learning community and unique access to research opportunities.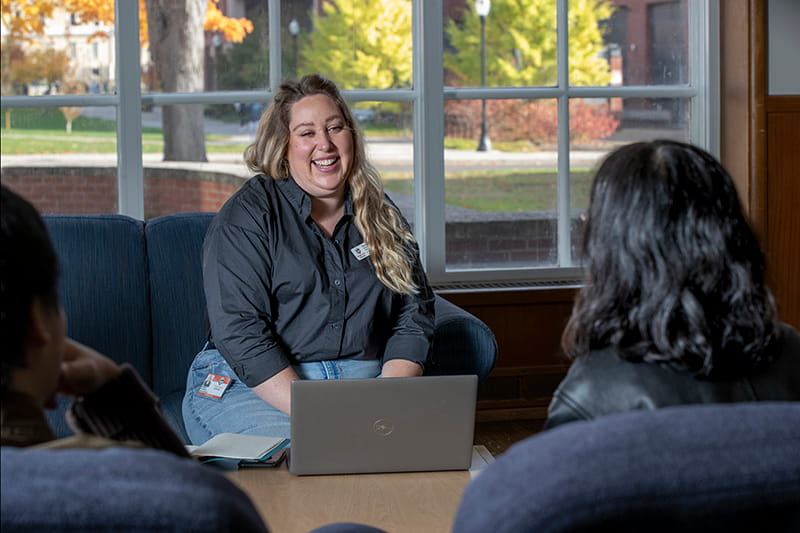 Request an informational meeting
Have questions? Connect with an Honors College advisor to learn more about the OSU honors experience and how earning an honors degree online can align with your educational and career goals.
Join the Honors College
Apply to the Honors College, either as a first-time student or current OSU Ecampus student.
Once admitted, you'll enroll in honors coursework. Choose honors courses that you enjoy — topics that challenge or inspire you, regardless of whether they directly apply to your major. Honors requirements often satisfy university degree requirements.
Work with a faculty mentor to research, write and defend an honors thesis on a topic of your choosing.
Upon completing your honors coursework and thesis, you'll earn an honors baccalaureate degree in your academic major.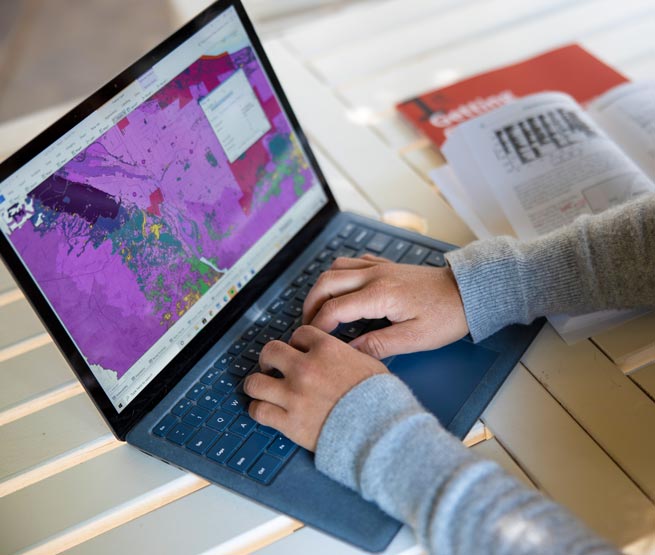 Frequently asked questions
What are the curriculum requirements for an honors degree?
Oregon State's honors baccalaureate degree is jointly awarded by the Honors College and your primary major(s). As an Honors College student, you will select honors courses to complement your academic major. There are two different tracks. The Honors Scholar track requires 30 honors credits. It is generally followed by students who enter the Honors College as first-time freshmen. The Honors Associate track requires 15 honors credits. It is typically for students who enter the Honors College after their second year. Learn about curriculum requirements »
What honors courses are available online?
Can I be a part of the Honors College at any point in my academic journey?
While new and current students can apply the Honors College at any time, students who are so far along in their academic degree program who only have major courses left to complete and honors courses are not yet delivered within their major are likely not a good fit for the honors experience due to the extra courses that would be required to complete an honors degree. We encourage current students to connect with the Honors College to evaluate their unique circumstances.
How do I apply to the Honors College?
As a current student, you may apply after having completed at least one term of classes online at Oregon State through the Honors College current student application. As a first-time or transfer student, complete the Honor College application section within the Oregon State application. Learn more about application details »
What is the selection process?
The selection process for Honors College admission is separate from admission to the university. While admission to the Honors College is competitive, the selection process is holistic. We value a broad definition of achievement, which considers not only GPA, but also coursework, extracurricular activities and service to community, and responses to the Honors College essay prompt. Learn more »
What is the tuition for online honors degrees?
Honors College students are assessed Honors College differential tuition each term. The differential tuition enables the college to provide small honors classes, academic advising, co-curricular activities and other core elements of the Honors College student experience. The Honors College differential tuition is $500 per term for full-time students (enrolled in 12 or more credits per term) and $250 for part-time students (enrolled in fewer than 12 credits per term) and will appear on your billing account each quarter.
Whom can I contact about the Honors College, including admission and deadlines information?
Please contact the Honors College admissions team at HCAdmissions@oregonstate.edu with questions about the Honors College, including the admissions and selection process.