Oregon State University Ecampus • Degrees Online
Stateside or overseas, our online degrees go where you go
Whether you want to earn a degree to move up in military rank or transition to a civilian career, we at Oregon State University Ecampus will work with you to maximize your military education benefits while allowing you to honor your career, family and other life commitments.
Compare OSU's undergraduate degrees
Find the program that fits you best
OSU Ecampus delivers more than 80 degree and certificate programs and 1,500 courses online, many of which are ideal areas of study for military service members.
Learn how other military students navigated school, work and life
Connect with one of the Ecampus military ambassadors who earned their Oregon State degrees online. They are excited to share their insights with you via email on a variety of topics related to managing your military obligations while earning your degree. They'll help answer your questions about joining OSU's community of online learners.
Click on a photo below to learn more about an Ecampus military ambassador and connect with them today.
Read more about how two graduates managed their military obligations while earning their degree online
In Oregon State, Chris Burke found a veteran-friendly university that offered a flexible business degree program online that provided knowledge he could apply in real time to his job in the Air Force.
Get the support you need
Our goal is to help you succeed. That's why, as an OSU Ecampus student, you'll have access to vital resources like success coaching, veterans services, library services, free online tutoring and career guidance – making your online learning experience collaborative and rewarding. Here are a few examples:

Want more info?
Let us know and we'll send you the details you need.
Important dates
Summer term starts
June 21
Fall term starts
Sept. 22
See our academic calendar for our full quarter term schedule.
Find application deadline
Ready to apply?
Once you've gathered the information you need to know before you apply to Oregon State University, take the next steps.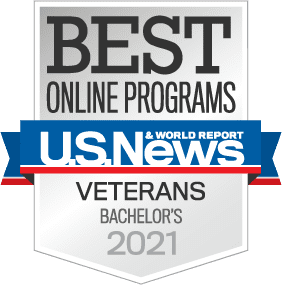 ---