Oregon State University Ecampus • OSU Degrees Online
---
Political science, economics and management degrees – online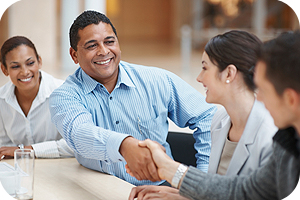 Are you mesmerized by the political system? Curious about what makes the global economy tick? Do you have a passion for the environment and want to implement key policies that protect the world around us?
Turn your passion and curiosity into a lifelong career through a degree offered online by Oregon State University Extended Campus (Ecampus).
Learn how human behavior affects markets and economics, fine-tune your quantitative and qualitative skills to draw conclusions from real-world data, become a rigorous and logical thinker and – above all else – become a highly marketable professional in the field of economics, public policy, law and business. Plus, students in this degree program are connected with faculty in the OSU Department of Economics who conduct leading-edge research in the field of economics.
Develop strong economic skills and analysis of environmental and natural resource stewardship to impact the world. Learn from world-class faculty in OSU's Agricultural and Resource Economics Department (ranked in the top 10 in the world). This diverse program offers students flexibility to specialize their degree based on their interest and career goals. All students participate in program projects with OSU faculty working on research, such as in climate change, bio-fuel and applied economics. In addition, this degree program is one of a few to offer a marine economics course.
A comprehensive, full-fledged political science degree offering students marketable skills in international affairs, government administration, non-profit, politics, law and teaching professions. Students not only gain an in-depth knowledge of the political science field, but they also explore science and technology, environmental politics and how these fields impact our political world. In addition, students are required to take a research methods and analysis course that gives them a competitive edge as job applicants.
This is an 18-credit graduate program aimed at science professionals who want to expand their career options into leadership or managerial jobs, such as managing a research lab or running a pharmacy. Course topics include communications, business management, marketing and finance specifically intended to be used in the science profession.
Enhance your degree with a minor in business and entrepreneurship.
Recognize business ventures, equip yourself with skills to secure funding and learn how to manage the commercialization of a business opportunity. Courses are taught by OSU's College of Business.

Advantages of an Oregon State University online degree
All classes are developed by OSU's renowned faculty, who are known worldwide for their research, expertise and innovation.
OSU is regionally accredited by the Northwest Commission on Colleges and Universities.
Online students receive the same diploma as on-campus students.
OSU Ecampus fits your life: Study from anywhere in the world with an Internet connection.
With more than 1,000 online courses in more than 90 subjects, discover how OSU Ecampus can turn your passion into a lifelong career.

Features and Navigation
Academic calendar
Currently it's summer term. See academic calendar for our quarter term schedule.

Fall term starts Sept. 20.
Winter term starts Jan. 8, 2018.
Ranked top 10 in the nation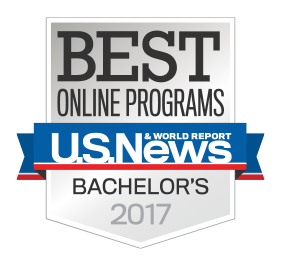 OSU Ecampus earned a top 10 ranking for the third year in a row on a list of America's best online bachelor's programs. Learn more »