Oregon State University Ecampus • OSU Degrees Online
---
FAQs: B.S. Human Development & Family Sciences – Online
This is a collection of the most frequently asked questions by prospective students of the Human Development and Family Sciences (HDFS) degree program online.
I have not yet been accepted to OSU. What do I need to do if I'm interested in the online HDFS program?
If interested, your first step is to apply and be accepted to OSU through the regular admissions process. Once admitted, you will receive information about how to get started in your degree program. Admitted online students are required to take an online orientation, which will connect you with your Ecampus academic advisor.
What are some examples of careers of students who graduate from HDFS?
The field of HDFS is very broad and can be a good foundation for entry into a diverse array of careers including becoming an adoption agency counselor, caseworker for seniors, child care coordinator, community activities director, crisis intervention worker, early childhood policy advocate, extension educator, family support worker, foster care caseworker, housing service coordinator, international relief worker, parent educator, preschool or child care worker, volunteer coordinator, youth development specialist and many more.
Is this a good major if I want to become a teacher?
The HDFS degree provides great background for students who want to pursue education and related careers. It's important for students to understand that teacher licensing requirements differ per state. The HDFS degree alone does not contain teacher education licensing requirements, so students completing our degree do not walk away ready to teach in an elementary setting. Advisors will gladly assist students in pursuing/researching information and resources related to licensing program options.
I have a great internship lined up in my home community. Can I get HDFS credit for this?
Unfortunately, the only available HDFS option online is the "General" option, which does not include an internship experience. The department currently does not have the capacity to offer credit for internships for the online degree. We still encourage you to volunteer or gain hands-on experience on your own time, as it's a wonderful way to learn about the field and boost your resume!
I have had a lot of work experience in a social service setting in the past. Can this count as credit for the HDFS major?
Hands-on experience looks great on your resume and will be an advantage in your course work, but unfortunately the department is unable to give college credit for these types of experiences.

Features and Navigation
Academic calendar
Currently it's fall term. See academic calendar for our quarter term schedule.

Winter term starts Jan. 8, 2018.
Spring term starts April 2, 2018.
Degree details
| | |
| --- | --- |
| Program | Human development and family sciences |
| Degree type | B.S. |
| Credits needed to graduate | 180 |
| Cost per credit* | $288 |
* cost per credit and total cost are calculated using tuition per credit for the current academic year. It does not include associated fees, course materials, textbook expenses, and other expenses related to courses.
Ranked top 10 in the nation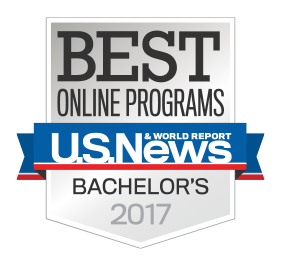 OSU Ecampus earned a top 10 ranking for the third year in a row on a list of America's best online bachelor's programs. Learn more »