Oregon State University Ecampus • OSU Degrees Online
---
Undergraduate Minors & Certificates Online
Who is eligible to obtain an OSU minor?
Students who are enrolled in an Oregon State University undergraduate degree program may enroll in any of our minor or certificate programs.
Also, a student who has already received a bachelor's degree from either Oregon State University or another accredited institution may be granted a subsequent minor by:
Completing current requirements for a minor
Receiving the dean's approval
Achieving a minimum 2.0 OSU cumulative grade point average on work taken for the subsequent credential
Taking a minimum of 15 credits of OSU course work applied to the subsequent credential.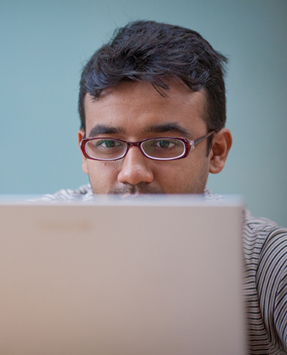 Current minors and certificates available online
Not only does Oregon State deliver more than 50 bachelor's and graduate programs online through Ecampus, but we also have a high-quality collection of undergraduate minor and certificate programs that will enhance your degree and boost your skill set in another subject area.
Minors and certificates delivered online are available in the following disciplines:
Before enrolling in course work for your minor, be sure to talk to your advisor to find out whether or not the credits for your minor are able to also apply toward your major requirements.
Why a minor?
Adding a minor to your undergraduate degree program is a great way to enhance your studies and gain a competitive advantage in the job market. For example, combine the B.S. in Fisheries and Wildlife Sciences with a minor in Economics to take on a career in wildlife management. Talk to your academic advisor about the benefits of a minor and which minor best fits your career goals.
Is a minor the same as an associate's degree?
No, they are different. An associate's degree is typically awarded by a community college, junior college or a technical college. A minor, however, signifies an additional field of study on top of your undergraduate major in a specific area, and it includes upper-level college courses within that area.

Features and Navigation
Academic calendar
Currently it's winter term. See academic calendar for our quarter term schedule.

Spring term starts April 2.
Summer term starts June 25.
Ranked top 10 in the nation
OSU Ecampus earned a top 10 ranking for the fourth year in a row on a list of America's best online bachelor's programs. Learn more »