Blackboard Login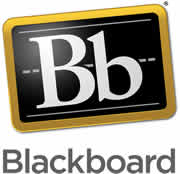 Go to my.oregonstate.edu and enter your ONID username and password.
You are now in Blackboard! Your personalized page should appear with your name at the top. Web courses for which you are registered will show up under "My Courses."
Note: Course not listed? Don't panic! Courses may not appear in Blackboard until the first day of the class.
Unfamiliar with Blackboard?
Experience our self-guided tour of an online classroom inside Blackboard.
Troubleshooting
When to contact your instructor:
The course is not listed under "My Courses."
Your browser fails during a test and you need it restarted.
You need assistance participating in discussions, accessing course material, or viewing your grades.
When to contact technical support:
You are unable to login and you need your username or password reset.
Questions about your internet connection or issues spyware interference.
Problems with computer settings and other technical issues.
Tip: Bookmark this page! You will use it every time you access your course.
While in Blackboard there is the "Help" button at the top of the page that will take students to the OSU Computer Helpdesk to submit a ticket. Students can always email osuhelpdesk@oregonstate.edu for help with trouble-shooting or call 541-737-3474.