Oregon State University Ecampus • OSU Degrees Online
---
Ecampus fact
1,300+ classes online
Explore all of Oregon State's online course offerings.


Published by: OSU Extended Campus
Oregon State University, Corvallis, Ore.; Vol. 14, No. 2
Winter edition — Nov. 11, 2011
ecampus.oregonstate.edu
800-667-1465
Want Course Flash in your inbox? Subscribe to OSU E-News today!
---
Important dates and announcements
Get ready to register!

The end of fall term is less than a month away, and winter break – a glorious, three-week vacation free of assignments and exams – is so close you can smell it.
But let's not get too far ahead of ourselves. Priority registration for winter term is next week, and we're here to provide you with vital information and valuable resources to help you map out your next term of OSU Ecampus courses.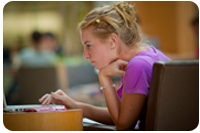 Winter 2012
Registration begins Nov. 13
Term begins Jan. 9, 2012
View the winter-term schedule of classes
Spring 2012
Registration begins Feb. 26
Term begins April 2
View the spring-term schedule of classes
Take advantage of the step-by-step guide for online registration for a seamless process. And the Ecampus getting-started checklist is another way to ensure you are enrolled and ready to begin classes.

Order your textbooks early from the OSU Bookstore to receive them before the term starts. Go online for more registration information.
---
New fisheries and wildlife master's program keeps it professional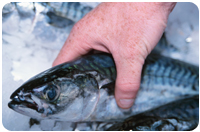 OSU's prestigious Department of Fisheries and Wildlife Science has bolstered its reputation by developing a new online graduate-degree program, this one geared toward ambitious members of the working world.
The Professional Science Master's in Fisheries and Wildlife Administration (PSMFWA) is designed for students who want to accelerate their careers in fields related to biology, ecological management, environmental and social policy, natural resource management and fisheries and wildlife. Instruction will be delivered by a group of scientific professionals who provide an academic environment that is scientifically rigorous and relevant to today's natural resource issues.
The PSMFWA program is currently accepting applications for spring term; the deadline to apply is Dec. 31.
Learn more about the online fisheries and wildlife administration program.
---
Turn your creativity into something you can wear
DHE 121 - Computer Design for Apparel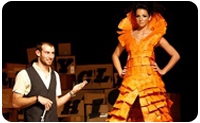 You know who wears the coolest clothes? The people who design the duds themselves. And that could be you if you take this course.
Learn the behind-the-scenes skills that go into designing apparel, and become much more tech-savvy in the process. This is an introductory course in Adobe Illustrator and Photoshop, which are used to visually communicate clothing design ideas.
You'll create presentation boards and technical drawings to determine which garment styles are part of a seasonal line and presented to buyers. One project involves incorporating a hand-drawn image into the Adobe software in order to place it on a T-shirt.
Students must have access to Illustrator and Photoshop to take this course.
View the DHE 121 course description.
---
Think you know the Middle East? Think again
ANTH 314 – Peoples of the World: Middle East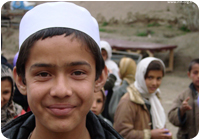 The Middle East remains a lightning rod for controversy in the modern world – a situation that stems in part from a misunderstanding of the region's peoples and its cultures. Instructor Faiza A. Al-Saaidi aims to foster an appreciation for the cultural diversity within the Arab world and counter common stereotypes of the popular media in this baccalaureate core course.
Among the topics to be covered are cultural expressions of religious communities, political and economic systems, war and conflict, gender roles and kinship relations, Arab-American communities in the U.S and stereotypes and representations of the Middle East.
It is hoped that students who take this class will, in part, acquire an insight on Islam and the beliefs that guide Muslim life.
View the ANTH 314 course description.
---
Affect the way the world receives its news
WR 201 – Writing for Media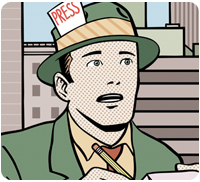 Which is more challenging: writing a full-length feature story or delivering a compelling piece of news in a 140-character Twitter post? The answer is both, and each skill is crucial to a writer in today's media world.
The Writing for Media course introduces journalistic techniques and concepts that will enable you to participate in the new worlds of print and digital media. Develop skills to generate tight, accurate, exciting stories at a moment's notice in a traditional newspaper, on a blog or even Facebook.
Students in this bacc core course will also study fundamental media theory concerning ethics, First Amendment law and more.
View the WR 201 course description.
---
Ever wonder what's in the lake you swim in?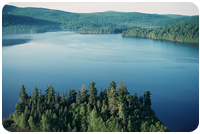 Limnology is the scientific study of bodies of freshwater (a round of applause to the four people who knew that one), and here's a brand new senior- and graduate-level course that delves into that area with a focus on the fundamental concepts in aquatic ecosystems.
By emphasizing the physical, chemical and biological processes of lakes, this course is designed to build a basic foundation for long-term professional investigation of aquatic ecosystems. It consists of a series of lectures on major ecological concepts and a handful of labs that will include demonstration exercises and field exploration.
Some key topics include the origin of lakes, the chemical composition of fresh water and biodiversity in lakes and rivers.
View the FW 456/556 course description.
---
Course refines high-level writing skills
PSM / WR 525 – Advanced Scientific and Technical Writing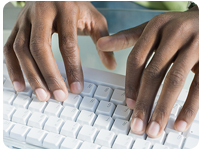 If your portfolio is bare at the moment, it'll be chock-full of material after taking this course, which combines scientific and technical writing with science journalism and gives students invaluable assignments to hone their skills.
Drawing on a data set that ideally is their own, students will undertake a variety of projects: drafting a scientific journal article, magazine article, short grant proposal, letter of inquiry and book review. The curriculum also calls for students to critically evaluate and edit documents by reviewing classmates' drafts.
OSU's renowned science and research magazine, Terra, will be used as a guide in one unit, and students will write and submit an article to Terra later in the term.
View the PSM / WR 525 course description.
---
Keep your finger on the pulse of OSU
Many Ecampus students live hundreds and thousands of miles from Corvallis, but the desire to stay informed of what's going down on campus doesn't diminish with distance. Keep yourself in the know of all things OSU by reading The Daily Barometer, the university's student-run newspaper.
The Barometer provides in-depth coverage of OSU news and Beaver athletics, as well as opinion pieces on the things that affect the OSU community most.
Sign up to receive an RSS feed of the Barometer so you don't miss anything.
---

Connect with Ecampus on that Facebook thingy
The best way to stay in touch with Ecampus news and events is through our online community on Facebook. Learn more about the benefits of taking courses online, view photos, ask questions, meet other Ecampus students and be the first to know about upcoming events, contests and more.
---
Looking for more new Ecampus courses?
Whether you need a baccalaureate core course or an engaging elective, Ecampus is offering plenty of new or updated online courses this winter. And also be sure to check out our comprehensive schedule of all winter classes.
Contact our Student Services Center at ecampus@oregonstate.edu or 800-667-1465 for assistance or more information.
Want Course Flash in your inbox? Subscribe to OSU E-News today.

Features and Navigation
Media inquiries
If your publication would like to feature an OSU Ecampus online program, student or instructor, please contact Tyler Hansen.
For journalists
Gather quick facts about OSU Ecampus, our history and students on our webpage for members of the media.
Award-winning electronic newsletter
Where Ecampus is making the news
Staff, student and course honors
Ranked top 10 in the nation
OSU Ecampus earned a top 10 ranking for the fifth year in a row on a list of America's best online bachelor's programs. Learn more »