Oregon State University Ecampus • OSU Degrees Online
---
Ecampus fact
1,300+ classes online
Explore all of Oregon State's online course offerings.
Ecampus E-News Spring 2012

Published by: OSU Extended Campus
Oregon State University, Corvallis, Ore., Vol. 14, #3
Spring edition – March 22, 2012
ecampus.oregonstate.edu
800-667-1465
---
Announcements and reminders
We hate to burst your bubble and divert your attention from spring
break
to spring
term
, but, hey, someone's gotta stay on task here.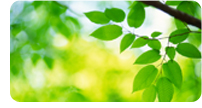 All kidding aside, here are some important updates about OSU Ecampus' programs and services as we look ahead to spring and summer terms.
You can still
register for spring courses
, which start April 2, and you can even add a course or two by visiting the
Ecampus schedule of classes
.
Check out our
getting-started guide
to get yourself settled for spring. And if you're new to OSU, you need to
set up your ONID account
to gain access to Blackboard, your official OSU email address and more.
And don't forget to order your textbooks online today from the
OSU Beaver Store
in order to have all your materials by the time classes start.
---
Considering OSU? We've got you covered
No matter what new journey you start in life, having confidence in your first step makes all the difference.
That's why Urjita Parekh is such a valuable addition to the Ecampus staff. As our new pre-admissions advisor, it's her job to work with all types of prospective Ecampus students and help them get off on the right foot as they work toward earning an OSU degree online.
Read more about Urjita's role
and how she can assist you in getting started at Oregon State.
---
Academy offers the best in natural resources
OSU, recognized nationally for its work in natural resources, is extending the expertise of its faculty this summer to professionals and graduate students in the field for a pair of weeklong leadership seminars.



Our first-ever Natural Resources Leadership Academy (NRLA) is scheduled for June 18-22 and June 25-29 on the university's Corvallis campus, and it will deliver diverse instruction in the areas of conflict management, communication, sustainable natural resources and leadership.

Pre-registration is open now, and graduate and continuing education credits are available.

For an inside look at a couple of the NRLA courses, watch these 1-minute videos featuring OSU faculty members Jonathan Velez and Sam Chan:
---
Trek all over the map with our newest minor

The latest addition to Ecampus' ever-growing list of academic offerings is an online minor in geography, which gives students who are curious about how humans and nature affect patterns on Earth an ideal subject to study.

Our online geography minor creates an opportunity to learn about the world's oceans, the surface of the Earth, earthquakes in the Pacific Northwest, and environmental justice – and that's just scratching the surface of available curriculum. Offered in conjunction with the College of Earth, Ocean and Atmospheric Sciences (CEOAS), a minor in geography goes nicely with any of the 13 Ecampus bachelor's degrees.

Go online for more information.
---
Develop your career path from a distance

It's never too early to start thinking about your life after OSU, and the Ecampus staff provides plenty of support as you look for beneficial career opportunities.

Kyle Cassady is an OSU career counselor who works specifically with Ecampus students in a variety of formats to help prepare their entry into a diverse working world. Kyle's ample experience in the career services field makes her well-suited to meet the unique needs and skills of each student she works with.

Watch this short video to learn more about the wide-ranging support Kyle provides, and make use of the career resources on the same webpage for valuable tips and checklists.
---
Get the most out of your library

Working on a research paper this quarter? Need to find some scholarly, peer-reviewed journal articles? Frustrated by Google asking you to pay $30 for a four-page article?

The OSU Libraries' online databases are the answer. We have access to thousands of full-text online scholarly journal articles, and you don't have to pay a dime for them. Better still, if we don't have the article you want online, we will get it for you from another library and email it to you.

To get started, view our How to Guide on how to select the best database for your topic and find articles online. And our Interlibrary Loan department will get the articles for you that are not available online. All you need to do is set up an account, and we'll do the rest.

If you have questions about the library or how to access materials, you can always contact Stefanie Buck, Ecampus Librarian, at 541-737-7273 or via email.
---
T-minus 86 days until OSU's graduation

If you're among the hundreds of Ecampus students who will complete OSU degree requirements this year, you need to apply for graduation (if you haven't already done so). OSU's commencement will be held June 16 on the Corvallis campus, and we want to make sure you have all the necessary graduation information.

We are pleased to invite graduates and their families to a special Ecampus graduation reception on the morning of commencement, an opportunity to meet some of your professors and advisors, as well as other Ecampus students.

You might even be eligible to receive a travel award from Ecampus to help cover the cost of traveling to Corvallis for graduation.

We hope to see you on campus in June!
---
Ecampus ranked among nation's 10 best

Praised for the prestige and academic quality of its online degree programs, OSU recently was ranked ninth in the nation by SuperScholar in the company's list of 25 Best Online Colleges and Universities of 2012.

SuperScholar looked at all regionally accredited universities in the country and then based its rankings on a variety of factors, including student support, student satisfaction and academic strength.

It's the third such national honor for Ecampus in the past year. Last April, TheBestColleges.org ranked OSU 19th on its Top 25 Online Colleges of 2011 list, and last month OSU was listed 16th among the nation's Best 25 Online Colleges by TheBestSchools.org.
---
Get the scoop from Ecampus every day

The best way to stay in touch with Ecampus and hear about news and events is through our online communities on Facebook, Twitter and Google+. Learn more about the benefits of taking courses online, browse photos, ask questions, meet other Ecampus students and be the first to know about upcoming events, contests and more.
---
Thanks for reading Ecampus E-News. Want E-News in your inbox? Subscribe to Ecampus E-News today!

Features and Navigation
Media inquiries
If your publication would like to feature an OSU Ecampus online program, student or instructor, please contact Tyler Hansen.
For journalists
Gather quick facts about OSU Ecampus, our history and students on our webpage for members of the media.
Award-winning electronic newsletter
Where Ecampus is making the news
Staff, student and course honors
Ranked top 10 in the nation
OSU Ecampus earned a top 10 ranking for the fifth year in a row on a list of America's best online bachelor's programs. Learn more »