Oregon State University Ecampus • OSU Degrees Online
---
Ecampus fact
110+ subjects to study
Explore all of Oregon State's online course offerings.

Published by: OSU Extended Campus
Oregon State University, Corvallis, Ore., Vol. 15, No. 1
Fall edition – Sept. 13, 2012
ecampus.oregonstate.edu
800-667-1465
---
Ecampus is back and better than ever
Dust off your brain and dig out your notebooks from the back of the closet. The start of Oregon State's fall term is so close we can smell it. And it smells delicious, like freshly baked cookies.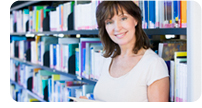 (Hey, what else would you expect from one of the nation's top-ranked online universities?)

This issue of Ecampus E-News will introduce you to our latest online program, invaluable resources to help you succeed academically and other cool news about Ecampus students and faculty.

Fall term starts Sept. 24, and there's still time to register if you haven't done so. And mark your calendars now, because priority registration for winter term begins Nov. 11, and classes start Jan. 7.
---
Health program a remedy for employee shortage
Oregon State is answering the call of state officials this fall – and addressing a nationwide need – by introducing an online Graduate Certificate in Public Health, designed to provide flexible training opportunities for industry practitioners.



A statement from the Association of Schools of Public Health shows that nearly 25 percent of the nation's public health workforce is now eligible to retire, and OSU officials say there is a shortage of capable workers in the field to fill the impending void.

But the new, 20-credit certificate program, developed by OSU's College of Public Health and Human Sciences and delivered online by Ecampus, helps remedy the situation by offering professional development and a pathway to new career opportunities for public health practitioners.

Visit the Ecampus website for information on curriculum and how to apply
.
---
Undergrads: Build your research skills
The OSU Libraries Research Skills workshops focus on strategies that are key to academic success, including selecting appropriate library resources, discovering new research tools and managing and using citations.



To accommodate the busy lives of Ecampus students, two of the workshops have been recorded on video and are streaming via OSU's MediaSpace:

A third workshop, Bibliographies in a Snap, is available as an online tutorial. Please email Uta Hussong-Christian with any questions.

---
World-class Ecampus instructors tell it like it is
It's not easy to commit to studying at a university unless you know the quality of education you'll receive – and who will deliver it to you.



So earlier this month we produced a short video that features interviews with some of Oregon State's best faculty members and online instructors.

It's one thing for us to sit here and tell you Ecampus is ranked in the top 10 in the nation. But it's another thing when our educators explain the expert methods they use to instill quality in their online courses for students around the world.

Take a look and a listen.
---
Awards, honors keep piling up for Price
First Sarah Price got to rub shoulders with first lady Michelle Obama on the same day she received her Oregon State degree and was praised publicly by OSU President Ed Ray.



And now the former Ecampus honor student is being recognized on an even larger scale for her incredible dedication and success in the face of terrible odds.

Earlier this week Price won the Outstanding Non-traditional Student Award from a higher education association that represents more than 60 universities and colleges.

Price – a resident of San Diego, mother of three and the wife of a U.S. Marine – graduated from OSU in June with a B.A. in Liberal Studies. If you haven't read about or seen the video on her life story, you're missing out.
---
Putting the OSU Libraries at your fingertips
If you need some help with research, look no further. The Valley Library on OSU's Corvallis campus is your library, too. There's even an Ecampus librarian dedicated to your needs – Stefanie Buck. She is offering a new series of webinars for students and faculty about using the library from a distance.



In the first webinar, you'll be introduced to the library and all of its many resources and services. Did you know we will mail our books to you? Or that we can get books and articles for you from other libraries? And that we'll teach you to use our online databases to locate scholarly journal articles?

These are some of the many questions Stefanie will address in the Introduction to the Library webinar held from 4-5:30 p.m. PT on Oct. 2, and again from 10-11:30 a.m. PT on Oct. 3.

Other workshops in October will focus on searching the databases, managing your research and citing your sources. The webinars are all delivered via Adobe Connect. You don't need to install any software, but you will need a headset or speakers.

To register, go to the Ecampus library webinars website. Email Stefanie Buck or call her at 541-737-7273 for more information.

Can't watch the webinars live? No problem. They'll be recorded and available online.
---
Stay connected and we'll give you the goods

The best way to stay in touch with Ecampus and hear about news and events is through our online communities on Facebook, Twitter and Google Plus. Learn more about the benefits of taking courses online, browse photos, ask questions, meet other Ecampus students and be the first to know about upcoming events, contests and more.
---
Thanks for reading Ecampus E-News. Want E-News in your inbox? Subscribe to Ecampus E-News today!

Features and Navigation
Media inquiries
If your publication would like to feature an OSU Ecampus online program, student or instructor, please contact Tyler Hansen.
For journalists
Gather quick facts about OSU Ecampus, our history and students on our webpage for members of the media.
Award-winning electronic newsletter
Where Ecampus is making the news
Staff, student and course honors
Ranked top 10 in the nation
OSU Ecampus earned a top 10 ranking for the fifth year in a row on a list of America's best online bachelor's programs. Learn more »