Oregon State University Ecampus • OSU Degrees Online
---
Ecampus fact
Ranked top 10 in the nation
Ecampus earned a top 10 ranking for the fifth year in a row on a list of America's best online bachelor's programs.

Published by: OSU Extended Campus
Oregon State University, Corvallis, Oregon; Vol. 7, #5
Fall Edition - August 24, 2005
http://ecampus.oregonstate.edu --> Check us out!
800-667-1465
Welcome to Course Flash for Fall term, 2005. Many courses still have available seats; please check our website and Schedule of Classes for additional course and program information.
Registration is ongoing for fall term.
Fall classes begin September 26.
---
Course Flash News
- Need a history class?
We've recently added extra seats in the following popular courses: HST 201, 202, 203, and HSTS 418 and 421.
- Extended Campus degree programs
Ecampus now offers four degree programs, five minors, several graduate degrees, and graduate and professional certificate programs. Visit the Degrees and Programs section of our website for the details.
---
New Fall Courses
ANTH 315
Peoples of the World - Africa (3)
A holistic introductory survey of the family, social, political, economic and religious institutions of African cultures in the context of African contemporary social issues: famine, conservation, ethnic conflict, HIV/AIDS, African-European relations, urbanization. This course also examines the complexity of African history and how it was shaped by geography, human development and international relations. See Schedule of Classes entry for restrictions/pre-reqs. (Bacc Core Course).
ANTH 481
Natural Resources and Community Values (3)
Develop an understanding of the relationship between the human dimension, "best science," and government policy on issues of natural resource usage. Course provides an introduction to values analysis, community of interest identification, diverse management programs, and the relationship between Native Americans and their environment, public lands and federal policies.
CH 411
Advanced Inorganic Chemistry (3-4)
This new online course will cover the fundamental principles of inorganic chemistry including atomic structure, bonding models for molecules and solids, symmetry, acid/base chemistry, oxidation-reduction, and metal-ligand
complexes. PREREQ: One year of college-level chemistry.
DHE 690
Theory Development (3)
Explore the critical analysis of scientific explanation, research, theory, and paradigms. The focus of this course is on theory development, particularly within the area of the near environment. PREREQ: One graduate level research methods course.
ED 561
Action Research (1-3)
This education course examines action research as a vehicle for teacher and administrator professional development. Specific topics of study include problem posing, data collection and analysis, theory building, and writing the report.
GEO 306
Minerals, Energy, Water, and the Environment (3)
Do you wonder about the future of clean water? In this course you'll study geologic occurrences, environmental consequences, and the future of non-renewable earth resources, including metals, materials, oil, soil, and groundwater. (Bacc Core Course)
H 556
Strategic Management of Health Service Organizations (3)
Study the theories and methodologies of long-range planning and strategic management in health care organizations. PREREQ: Admission to HCA program. Note: This course is offered on-site at both St. Charles Medical Center in Bend, Oregon, and at Lebanon Community Hospital in Lebanon, Oregon.
HDFS 201
Contemporary Families in the US (3)
An introduction to families with an application to personal life. Course will focus on diversity within the family structure, social class, race, gender, work and other social institutions. (Bacc Core Course)

JPN 331
Japanese Culture (3)
This course is the first in a three-quarter sequence (JPN 331, 332, 333) on Japanese culture. The focus in JPN 331 will be on the literature, art, religion, and social/political structure during the Nara (710-794), Heian (794-1185), Kamakura (1185-1333), and Ashikaga (1392-1573) periods. No previous knowledge of Japanese history or culture is assumed. Taught in English. PREREQ: Sophomore standing. (Bacc Core Course)
MUS 199 / 399
The Business of Music (1-3)
Interested in learning about or working in the music industry? This new
course has already generated much interest and enthusiasm from music
majors who may be looking for a career in the music industry after
graduation. You'll learn about record deals, songwriting, publishing and
copyrights, music downloads and streaming, and much more!
PHL 160
Quests for Meaning: World Religions (4)
The root of the word religion probably comes from religio, relegare, meaning "to knit or bind together." In this course, students will study the values, teachings, and histories of Judaism, Christianity, Islam, Buddhism, Hinduism, and Native American religion from a comparativist perspective. The course objective includes developing a greater personal and cultural understanding, and acceptance of religious pluralism.
---
Fall Course Highlights
PSY 360
Social Psychology (3)
Why are some people so popular? How can you get someone to do what you want? In this revealing course you'll learn about person perception, attribution, attraction and love, attitude change, aggression and social influence, and group dynamics, as well as the applications of social psychological principles to other fields including law, health care, etc. ENFORCED PREREQ: PSY 202. (SS) OTHER PREREQ: PSY 201.
PSY 498
Health Psychology (3)
Become an informed consumer of health information, and learn how psychological factors affect the maintenance of good health and the prevention of, treatment of, and recovery from illness. Study life-style risk factors, stress and the immune system, health habits and self-care, and management of pain and chronic illness. PREREQ: 300-level course in psychology.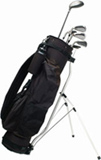 SOC 454 / 554
Leisure and Culture (3)
Explore the concept of leisure and the value it holds in society. When did leisure activities become more attractive and acceptable to society, versus the notion that leisure was sinful and a waste of productive time? Study the historical and cultural relationship between human leisure and the natural environment.
---
Thanks for reading Course Flash!
We have hundreds of additional courses! Visit our Schedule of Classes to view more than 150 online courses offered each term. Contact our Student Services Center at ecampus@oregonstate.edu or 800-667-1465 for assistance or more information.
Want "Course Flash" in your Inbox? Subscribe to OSU E-News today!

Features and Navigation
Media inquiries
If your publication would like to feature an OSU Ecampus online program, student or instructor, please contact Tyler Hansen.
For journalists
Gather quick facts about OSU Ecampus, our history and students on our webpage for members of the media.
Award-winning electronic newsletter
Where Ecampus is making the news
Staff, student and course honors
Ranked top 10 in the nation
OSU Ecampus earned a top 10 ranking for the fifth year in a row on a list of America's best online bachelor's programs. Learn more »