Oregon State University Ecampus • OSU Degrees Online
---
Ecampus fact
20+ chemistry courses online
Oregon State offers online chemistry course and lab sequences.
Course Flash - Spring 2006

Published by: OSU Extended Campus
Oregon State University, Corvallis, Oregon; Vol. 8, #2
Spring Edition - March 1, 2006
http://ecampus.oregonstate.edu --> Check us out!
800-667-1465
Welcome to Course Flash for spring term, 2006. Many courses still have available seats; please check our website and Schedule of Classes for additional course and program information.
Priority registration is ongoing for spring term. Visit our registration link for dates.
Open registration begins March 15.
Spring classes begin April 3, 2006.
---
New Spring Courses
ANS 485
Consensus and Natural Resources Issues (3)
Gain skills that will be valuable to the workplace when dealing with potentially contentious natural resources issues. Course begins with an overview of recent fisheries, forestry, land-use change, and urban sprawl issues from varying perspectives. Groups will explore a natural resources topic using systems practice, and strive for consensus on solutions to their issue. Crosslisted as FW 485/FW 585, SOC 485/SOC 585. (Bacc Core Course)
ANTH 319
Peoples of the World: Japan and Korea (3)
Learn about important issues of cultural and social life in Japan and South Korea, from the point of view of anthropologists and native Japanese and Koreans. Gain knowledge and the ability to evaluate North Korea in regard to its intended societal goals, its ensuing problems with famine, and international response to the nuclear question. Emphasis is placed on dispelling stereotypic images, both past and present. (NC) (Bacc Core Course)
ARAB 111
First-Year Arabic (4)
Arabic 111 is a beginning level course in modern standard Arabic designed for students with no prior knowledge of,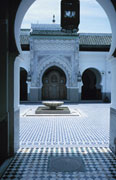 or experience with, Arabic. This online course will introduce students to the listening, speaking, reading and writing skills in the standard means of communication in the Arab world. Native and/or bilingual speakers of Arabic will not receive credit for ARAB 111, ARAB 112 or ARAB 113.
ARAB 112
First-Year Arabic (4)
Arabic 112 is the second term of a beginning 3-term sequence in Arabic. It is designed for students who have taken Arabic 111, or who have comparable experience. This course emphasizes oral expressions, listening comprehension, simple reading and writing, and is designed to give students more practice in sentence patterns and vocabulary. Native and/or bilingual speakers of Arabic will not receive credit for ARAB 111, ARAB 112 or ARAB 113.
ARAB 113
First-Year Arabic (4)
Arabic 113 is designed for students who have taken Arabic 111 and 112, or who have comparable experience. In this course you will develop your proficiency in Arabic through functional practice in speaking, reading, listening, and writing. Native and/or bilingual speakers of Arabic will not receive credit for ARAB 111, ARAB 112 or ARAB 113.
AREC/PS/SOC 407
Seminar: Current Issues in Rural Policy (3)
The people, places and natural resources of rural America play a vital role in the nation's economy and culture. Yet rural communities are facing complex economic and cultural adjustments. This interdisciplinary course will introduce students to four general sets of policy challenges that threaten economic, environmental, social and cultural well-being in rural America.
FW 350
Endangered Species, Society and Sustainability (3)
In this course you'll learn about endangered species biology, and the social and economic implications of the legislation enacted to conserve endangered species (Endangered Species Act, CITES Treaty). You'll also study the threats to biological diversity, and the biological and ecological characteristics of species that place them at risk. PREREQ: FW 251. (Bacc Core Course)
FW 427/527
Principles of Wildlife Diseases (4)
Learn about what's behind current health issues in North American wildlife today. This course is designed to highlight and describe those issues and places emphasis on infectious and parasitic agents of mammals and birds. Also discussed are population health issues between wildlife, livestock, and humans. PREREQ: Junior standing or instructor approval required.
FW 481
Wildlife Ecology (4)
This course focuses on the interrelationships of wildlife, the environment, and humans, and covers basic ecological principles and patterns as they relate to the conservation and management of biodiversity. Among many other topics, you'll learn about the relative magnitude of expected changes in community make up, and populations of particular species as a function of global climate change. PREREQ: BI 370 or BI 371; FW 310, FW 311, FW 320; ST 351.
GEO 350
Population Geography (3)
Study patterns of human population distribution and the relationship between population, resources, and quality of life. Students will learn to evaluate the significance of historical and contemporary population trends, both globally and regionally. Course also covers the problem of population growth and alternative futures. Offered alternate years only. PREREQ: Upper-division standing. (SS) (Bacc Core Course)
GEO 499/599
Special Topics: Land and Resource Issues in the New West (1-16)
This course addresses the dynamic realities of contemporary land and resource use in the American West today. The "New West," as described in this course, is a development frontier characterized by places and patterns of rapidly occurring change. Critical land use and resource issues associated with rapid growth are identified and discussed.
HORT 255
Herbaceous Ornamental Plant Materials (3)
Identify herbaceous plants used in landscapes and gardens, and learn some of the language used to describe them.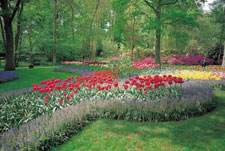 Study how plant structure changes during growth and development. Understand how the activities of gardeners affect the growth and development of the plant. Offered alternate years only.
JPN 333
Japanese Culture (3)
The third in a 3-course series on Japanese culture (JPN 331, 332, 333), this course focuses on the culture of the Meiji (1867-1912), Taisho (1912-1926), Showa (1926-1989), and Heisei (1989-present) periods. The class addresses how this large group of people coped with the massive social, political and economic changes that Japan experienced in the periods under study. No previous knowledge of Japanese history or culture is assumed. Taught in English. JPN 331, JPN 332, JPN 333 need not be taken in order. May not be offered every year. (NC) (Bacc Core Course)
---
Spring Course Highlights
MUS 199/399
Business of Music (3)
Do you love music? Are you interested in the music industry? This informative and fun course is a great overview for music majors or others who may be looking for a career in the music industry after graduation. Learn about record deals, royalties, songwriting, publishing and copyrights, music downloads and streaming, and much more!

---
Thanks for reading Course Flash!
We have hundreds of additional courses! Visit our Schedule of Classes to view more than 150 online courses offered each term. Contact our Student Services Center at ecampus@oregonstate.edu or 800-667-1465 for assistance or more information.
Want "Course Flash" in your Inbox? Subscribe to OSU E-News today!

Features and Navigation
Media inquiries
If your publication would like to feature an OSU Ecampus online program, student or instructor, please contact Tyler Hansen.
For journalists
Gather quick facts about OSU Ecampus, our history and students on our webpage for members of the media.
Award-winning electronic newsletter
Where Ecampus is making the news
Staff, student and course honors
Ranked top 10 in the nation
OSU Ecampus earned a top 10 ranking for the sixth year in a row on a list of America's best online bachelor's programs. Learn more »