Oregon State University Ecampus • OSU Degrees Online
---
Explore Ecampus
Compare bachelor's degrees
Oregon State Ecampus delivers 25+ undergraduate degrees online.
Course Flash - Winter 2005

Published by: OSU Extended Campus
Oregon State University, Corvallis, Oregon; Vol. 6, #7
November 17, 2004
http://ecampus.oregonstate.edu --> Check us out!
800-667-1465
Welcome to Course Flash for winter term 2005. Many courses still have available seats; please check our website and Schedule of Classes for additional course and program information.
Early registration is ongoing now - Open registration begins Dec. 3.
Winter term starts January 3, 2005.
---
Note: Click the link to view each course, click on course subject to jump to the Schedule of Classes.
New Winter Courses
ALS 114
Career Decision Making (2)
Explore the interests, skills, personality traits, and values that make you who you are and discover connections to the world of work. Work through the steps of career decision-making to assess yourself, investigate career options in detail, become familiar with critical tools for career exploration, and take steps towards implementing academic and career goals.
CH 122
General Chemistry (5)
A general chemistry sequence for students with no previous training in chemistry and for those whose college aptitude test scores indicate the need for a more elementary introduction to chemistry. Entering students are expected to have a working knowledge of high school algebra, logarithms, and scientific notation. Must be taken in order. Lec/Lab/Rec (CH 122 and CH 123 are Bacc Core courses.) Instructor approval required to enroll; submit the following form: http://ecampus.oregonstate.edu/forms/chemapprov.aspx
H 491 / 539
Health Care Information Systems (3)
An opportunity for health care professionals to learn about the information systems in health care institutions, programs, and services. Review managerial information needs, data collection and reporting mechanisms. This course is part of the recently approved Graduate Certificate in Health Care Administration.
PS 201
Introduction to US Government and Politics (4)
Learn more about the political machine! Course covers the description and analysis of American politics and government including topics on interest groups, political parties, elections, the media, the presidency, Congress, the Constitution and the courts. (Bacc Core Course)
RHP 583
Radiation Biology (4)
Study the biological effects of ionizing radiation at the molecular, cellular, and organismal levels with emphasis on vertebrates; both acute and chronic radiation effects are considered. Offered alternate years. PREREQ: RHP 481 or NE 481 or senior standing.
SOC 204
Introduction to Sociology (3)
Develop and apply sociological concepts and perspectives to human groups. Attention to socialization, culture, organization, stratification, and societies. Learn fundamental concepts and research methodology. (Bacc Core Course)
WS 499
Topics: Gender & Technology (3)
This course explores women's contributions and focuses in technology fields and analyzes the gendered nature of technology through a series of readings, discussions, and projects. Projects include creating a web page, simple database, financial spreadsheet, and work of art. Read the course flyer or syllabus for more information.

---
Winter Course Highlights
ANTH 430
Topics: Archaeology & Sustainability (3)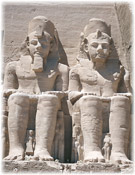 Focuses on the rise and fall of complex civilizations throughout North America, Mesoamerica, Europe and Asia. By learning about the collapse of past civilizations, we hope to understand more fully the sustainability of today's complex societies. View syllabus.
ANTH 430
Topics: Oregon Archaeology (3)
Want to know more about Oregon's Native Americans? This course will integrate archaeological and environmental data to illustrate how Oregon's first peoples adapted to their natural landscape. View syllabus.
BA 390
Marketing (4)
This popular marketing course fulfills a core requirement for business, or is just a great elective. Study consumer and industrial markets, and activities and enterprises involved in distributing products to those markets. PREREQ: ECON 201 and junior standing. View syllabus.
BOT 479 / ENSC 479
Environmental Case Studies (3)
Improves students' ability to ask questions, gather and synthesize information, and communicate ideas on environmental topics. Instruction and information necessary for the course is entirely Web-based. PREREQ: One year of college biology or chemistry. Junior standing required. View syllabus. (Bacc Core Course, Writing Intensive Course)
ENG 445
Studies in Non-Fiction: The Modern Essay (3)
Study the essay writing process by reading two modern essays and participating in online class discussions and critiques of those works. You'll write three short essays and one reflective essay, along with a rhetoric precis. Topics change from term to term; course may be repeated for a maximum of nine credits. Not offered every year. View syllabus. (Writing Intensive Course.)
MTH 103
Algebraic Reasoning (4)
Learn the basic skills necessary to proceed to Math 111. A combination of cooperative learning and individual instruction is used to promote the development of algebraic reasoning processes and skills. PREREQ: Previous algebra course.View syllabus.
MUP 192
Individual Lessons: Strings (1-2)
Have you always wanted to learn the guitar but couldn't find time for lessons? You can now learn it online…and get academic credit! This course has gotten great reviews from students. And you will have the option of creating a video/audio file of an individual performance.
Thanks for reading Course Flash!
Visit our Schedule of Classes for a complete listing of courses and for registration information. Winter term begins January 3, 2005.
Want "Course Flash" in your Inbox? Subscribe to OSU E-News today!

Features and Navigation
Media inquiries
If your publication would like to feature an OSU Ecampus online program, student or instructor, please contact Tyler Hansen.
For journalists
Gather quick facts about OSU Ecampus, our history and students on our webpage for members of the media.
Award-winning electronic newsletter
Where Ecampus is making the news
Staff, student and course honors
Ranked top 10 in the nation
OSU Ecampus earned a top 10 ranking for the fifth year in a row on a list of America's best online bachelor's programs. Learn more »