Oregon State University Ecampus • OSU Degrees Online
---
Explore Ecampus
Serving America's military
Maximize your GI Bill benefits while honoring your career, family and other life commitments.

OSU E-News
"Your Electronic Link to Learning at a Distance"

Published by: OSU Extended Campus
Oregon State University, Corvallis, Oregon; Vol. 6, #2
March 24, 2004
--> Check us out!
800-667-1465
Please e-mail your feedback and ideas for future
issues of E-News to the editor at Linda.Wallace@oregonstate.edu
---
IN THIS ISSUE ~ Spring 2004
CALENDAR
BULLETIN BOARD
- Chemeketa Community College Now Dual-Enrollment Partner
- Summer Session Joins Extended Campus
- Health Care Course Sequence Begins in Western Oregon
COURSE HIGHLIGHTS
- Announcing our New Fisheries & Wildlife Minor
- Interested in Geosciences? We Have Classes for You!
- Visit Course Flash Webpage for Spring Course Highlights
ECAMPUS NEWS
- Ecampus Website Unveils New Look & Features
- Prospective Students Attend Community College Transfer Fairs
OSU NEWS
- Graduation Time…Are Your "Beavers in a Row"?
THE STUDENT PERSPECTIVE
- Enjoying High School Courses Online
TECH TIPS
- One-Stop Shopping for Tech Answers
---
CALENDAR
Please keep the following dates and deadlines in mind for spring term:
March 24: Grades available via Web or kiosk for winter term
March 28: Continuing registration for spring term classes
March 29: Classes begin
March 29: Late registration begins (late fee assessed)
April 4: Last day to add a class by Web
April 9, 5 p.m. PST: Last day to register or add a class (requires both instructor and departmental approval)
April 9, 11:55 p.m. PST: Last day to drop a class by Web
May 14, 11:55 p.m. PST: Last day to withdraw from a course (W entered on transcript)
May 31: Memorial Day Holiday
June 7-11: Finals week
June 11: End of term
June 13: Commencement
June 16: Grades available via Web or kiosk
---
BULLETIN BOARD
- Chemeketa Community College Now Dual Enrollment Partner
Oregon State University and Chemeketa Community College in Salem, Oregon celebrated a new dual enrollment partnership with a signing ceremony on January 14, 2004. Oregon Gov. Ted Kulongowski, presidents from both OSU and Chemeketa, and the Chancellor of the Oregon University System were among the leaders present at Chemeketa to offer their congratulations on this milestone.
The dual enrollment status allows students to pursue academic programs and services concurrently at both institutions. OSU currently has dual enrollment agreements with seven community colleges in Oregon: Portland Community College, Chemeketa, Tillamook Bay, Oregon Coast, Columbia Gorge, Southwestern, and Linn-Benton Community College.
For more information on this and other OSU Dual Admission programs, go to /services/admissions/degree-partnership.htm on our Ecampus website.
- Summer Session Joins Extended Campus
In January 2004, Ecampus welcomed OSU Summer Session as part of our department. The integration of the two units will allow OSU to increase the capacity of Summer Session while continuing to provide the quality courses and traditions that have characterized Summer Session. Director Martin Barry and Maurine Powell will continue their work with Summer Session from their new location in the Valley Library. The Ecampus and Summer Session websites have been linked closely together to provide easy accessibility for both on-site and online students.
- Health Care Course Sequence Begins in Western Oregon
The Health Care Management course sequence recently launched online and on-site in Central Oregon is now being brought to Western Oregon. The format will be the same – a total of six courses; three offered online and three taught on-site, this time at Samaritan Health Services locations in W. Oregon.
For more information, visit /online-degrees/graduate/healthcare/certificate/. Register before March 29 to avoid a late fee. The first class meeting is April 23.
---
COURSE HIGHLIGHTS
- Announcing our New Fisheries & Wildlife Minor
In partnership with the OSU Department of Fisheries & Wildlife, Ecampus is pleased to add a Fisheries & Wildlife online minor to its menu. The minor includes 27 credits and allows students to pick and choose among a variety of coursework. Students completing these requirements online will take three biology classes: Biology of Birds (FW 311), Biology of Fishes (FW 315), and Biology of Mammals (FW 317).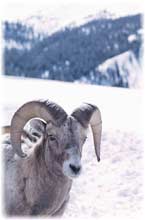 Currently, 13 online FW courses are available to anyone interested in this subject. The choices benefit more than those looking to complete a minor online, notes Nancy Allen, head advisor in the department of Fisheries & Wildlife.
"We see all kinds of students taking our classes online, including those in the field looking for professional development opportunities," says Allen. "We also get registrations from community college students, including those who may eventually transfer to OSU to complete their degree in Fisheries & Wildlife."
"We support online learning since it gives our students more options – especially for those who are juggling work and family responsibilities," adds Allen. Because many courses in the minor also fulfill requirements for the Fisheries & Wildlife major, they are popular with on-campus students majoring in Fisheries & Wildlife who accept a job offer but are shy a few credits from graduation.
For more information on the minor, or to preview FW courses online and glance at next year's schedule of all FW courses, visit: /online-degrees/undergraduate/fw/default.htm.
- Interested in Geosciences? We Have Classes for You!
Ecampus has been working intently with the Department of Geosciences at OSU to develop many new Geo courses this past year. New this term are:
GEO 103 Exploring the Deep: Geography of the World's Ocean
GEO 265 Geographic Information System (GIS) Practicum
GEO 307 Geology of National Parks
There are now a total of 14 Geosciences courses offered (throughout the year) through Extended Campus! Visit the Schedule of Classes at http://ecampus.oregonstate.edu/soc/default.htm and select Class Schedule by Subject (left navigation), then select Geosciences to view this list of courses.
- Visit Course Flash Webpage for Spring Course Highlights
Still looking for a course or two for spring term? Check out all the new courses we've added for spring 2004! /enews/course-flash/spring_04.htm
---
ECAMPUS NEWS
- Ecampus Website Unveils New Look & Features
If you haven't already noticed, Ecampus got a facelift! Last month, we launched a redesigned website: . Our goal in the new design was to provide our visitors with a more accessible, easily navigable, and content-rich website.
In addition to the "About Ecampus" menu which automatically shows up on our homepage, site navigation is divided into three main areas, shown as blue horizontal buttons at the top of every page:
* Degrees & Programs
* Schedule of Classes
* Enrollment (and Student) Services
The redesigned site offers many new features, including the following:
- Our Schedule of Classes now includes listing courses by term, subject, and all Ecampus courses
- Quick links to other Ecampus websites, including Summer Session and OSU K-12 Online
- A new area devoted to Technical Help (Enrollment Services), including links to Blackboard support, computer consulting, and discounted pricing on hardware and software
- A News section, which sums up recent headlines, showcases awards, and provides links to other OSU electronic news sources.
- Rotating photos and stories or quotes on the homepage and main area pages, like Schedule of Classes (refresh your browser to view different options)
A special thanks to everyone who gave us feedback on the site via user testing, including an online survey. Your responses aided us in fine-tuning content and navigation before site launch. Congratulations to Lisa Tompkin, who won our drawing for a $50 OSU Bookstore certificate! Lisa, a legal secretary from Lincoln, Nebraska, is interested taking online classes in Environmental Sciences. In her spare time, she is an avid biker and hiker, and with her dogs, is training to be Pet Therapist certified.
Additional features of our new site are outlined on our "tour" page at /about/welcome/tour/default.htm. For comments or questions, please contact us (http://ecampus.oregonstate.edu/forms/contact.htm).
- Prospective Students Attend Community College Transfer Fairs
From Ontario, in Eastern Oregon to Astoria on the coast, students at all 17 of Oregon's community colleges had the opportunity recently to attend the annual Transfer Fair. Every February, representatives from the state's 4-year institutions travel to each community college campus to share information regarding transfer and enrollment procedures to complete a bachelor's degree. Kay Bell, Ecampus Enrollment Coordinator, represented OSU Extended Campus on the tour.
"Overall, the tour was a mutual success for both the universities and the prospective students in each area," said Bell. She remarked that students from around the state appeared eager to complete their degrees for many reasons, but especially to strengthen their credentials for employment and broaden their career potential.
Bell added, "OSU Ecampus is a very attractive option for these students, especially those in remote areas, to wrap up their degree at a distance. In areas where the local economy is lagging, students feel they need their degree to gain future employment."
If you are interested in exploring some of the opportunities presented to prospective students on this tour, be sure to contact Kay Bell, Ecampus Enrollment Coordinator, at 800-667-1465 or in Portland at 503-725-2555. You can also e-mail Kay at kay.bell@oregonstate.edu.
---
OSU NEWS
- Graduation Time…Are Your "Beavers in a Row"?
Are you wrapping up your final coursework and preparing for graduation this spring? June is just around the corner! By now, you and your advisor should have most of your academic paperwork in order. Soon you'll be receiving information in the mail from the Registrar's office about graduation. This information will include graduation countdown information as well as information from OSU's President Ray. If you are a distance student planning on traveling to Corvallis to share in the commencement festivities, here are a few quick facts for you:

Commencement 2004 will be held on June 13th in Reser Stadium - rain or shine! The undergraduate ceremony begins at 2:00 p.m. with lineup at 1:00 p.m. The graduate ceremony will begin at 9:00a.m. with lineup at 8:20 a.m.
Some frequently asked questions about graduation:
* Where do I get my cap and gown?
You can order your graduation cap and gown from the OSU Bookstore starting April 20th by contacting Trish or Patty at 800-595-0357.
* What about my tickets?
You will receive eight guest tickets with the rental of your cap and gown. To find out more about ticket availability, be sure you visit the commencement link at the end of this article.
*What if I need accommodations due to a disability for graduation?
If you need accommodations, please contact the Registrar's office at 541-737-4331 voice, 541-737-3666 TDD, as soon as possible, but no later then May 28, 2004.
Please visit this site for complete information on OSU Commencement 2004: http://oregonstate.edu/events/commencement/
---
THE STUDENT PERSPECTIVE
- Enjoying High School Courses Online
Brenton Sabo, a 14-year-old homeschooled student from Corvallis, Oregon, had recently graduated 8th grade and his parents were looking for a way for him to access high school credits from home. When they learned about OSU K-12 Online courses being offered through a collaboration between OSU Extended Campus and their local school district, it seemed the perfect solution. In fall 2003, Brenton jumped in with enthusiasm, signing up for four classes: 20th Century Government, Marine Science, Creative Writing and Web Design.
Even though Brenton's first experience with public school was a bit of an adjustment, he said once he learned to budget his time and got to know the teaching style of each instructor, he got into a rhythm. Brenton liked the pace and the ability to work on his own, but also thoroughly enjoyed the input and feedback he received from his instructors and fellow students.
"The fun part was the discussions with my classmates, and all their different views. It's been awesome! People shared experiences from their areas, and if I knew something (about a particular subject), I'd share it with them. In Government class, for example, some students typed page-long responses to other's views!"
Brenton's father Matt, a journalist for a major newspaper, knows what kind of discipline it takes to work independently. He admitted that initially Brenton had to learn to stay on top of things, as his "instructors worked his son pretty hard," but he felt the curriculum of OSU K-12 Online is a great preparation for college.
"This has been a good lesson in perseverance. We wanted Brenton to take the lead, and when he hit a rough spot, he didn't drop the course. His mother and I are very proud of him."
Brenton's tips for students who may be interested in OSU K-12 Online courses: "Don't put assignments off until the last minute…many things can happen, so just get them done early. Budget your time, and prioritize." He summarized his online educational experience by adding, "What I enjoyed most is that this program combines the privacy of homeschooling with the social aspect of public school…and the freedom of doing the work on your own time!"
---
TECH TIPS
- One-Stop Shopping for Tech Answers
To help faculty and students quickly find answers to their technical questions, Extended Campus has added a new web page with consolidated information about Blackboard, ONID, Computer Consulting, and the OSU Help Desk. This page also has information about educational pricing discounts for students, staff, and faculty for computer hardware and software.
To see what is available go to: http://ecampus.oregonstate.edu/services/technical-help.htm
---
Thank you for reading this edition of OSU E-News! If you know others who would enjoy receiving this newsletter, please e-mail it to them, or tell them about our auto-subscribe function: Subscribe to E-News.

Got an idea for a future article, or feedback on past editions?
Please email our editor, Linda.Wallace@oregonstate.edu

Features and Navigation
Media inquiries
If your publication would like to feature an OSU Ecampus online program, student or instructor, please contact Tyler Hansen.
For journalists
Gather quick facts about OSU Ecampus, our history and students on our webpage for members of the media.
Award-winning electronic newsletter
Where Ecampus is making the news
Staff, student and course honors
Ranked top 10 in the nation
OSU Ecampus earned a top 10 ranking for the fifth year in a row on a list of America's best online bachelor's programs. Learn more »