Oregon State University Ecampus • OSU Degrees Online
---
Ecampus fact
110+ subjects to study
Explore all of Oregon State's online course offerings.

OSU E-News
"Your Electronic Link to Learning at a Distance"
Published by: OSU Extended Campus
Oregon State University, Corvallis, Oregon; Vol. 7, #2
March 25, 2005
http://ecampus.oregonstate.edu --> Check us out!
800-667-1465
Welcome to spring term, 2005. This issue has lots of great information - we hope you'll have a chance to read it before your classes begin. E-News recently won a silver award in a national competition (article below). Thanks for supporting E-News! Email your feedback and ideas for E-News to the editor at Linda.Wallace@oregonstate.edu.
---
IN THIS ISSUE ~ Spring 2005
- Spring Term Notables
- Graduation 2005
- Careful! Don't Filter Ecampus Emails
- Online Tutoring Now Available
- New Library Databases
- You Can Still Register for Spring Courses
- Summer Session Website and Registration
- New! Political Science Minor Offered Online
- Want to Study in the Great Outdoors? Check This Out…
- Ecampus Graduate Honored With National Student Award
- Extended Campus Wins Six National Marketing Awards
- Bob Ehrhart Retires as Natural Resources Advisor
- What to do About Spam Email
- OSU President Undergoes Cancer Surgery
---
CALENDAR
Please keep the following dates and deadlines in mind for spring term:
March 9-27: Continuing registration for spring term
March 28: Spring term begins
March 28: Late registration begins ($50 late fee assessed)
April 3: Last day to Add a Class by Web
April 5: Tuition Bills Mailed
April 8, 5 p.m.: Last Day to Register or Add a Class (requires instructor and departmental approval)
April 8, 11:55 p.m.: Last Day to Drop a Class by Web
April 10: Summer Term Registration Begins
April 11: Begin $100 Late Registration Fee
May 13: Last Day to Withdraw from a Course
May 30: Memorial Day Holiday
June 3, 5 p.m.: Last Day for Total Withdrawal from the University
June 6-10: Finals Week
June 10: End of Term
June 12: Commencement
June 15: Grades Available via Web, Kiosk or Telephone Info System
---
BULLETIN BOARD
- Graduation 2005 Information
Getting ready to graduate? By now you should have applied for graduation by completing an application from the Registrar's office.
This year's commencement ceremony will be held on Sunday, June 12th in Reser Stadium at 2pm, and will be a combined event with undergrads and graduate students "walking" at the same ceremony.
In the next few weeks you should be receiving information from the Registrar's office about graduation. Questions? Visit the Commencement Link on the Registrar's website, http://oregonstate.edu/events/commencement/ for more information, and a hot line phone number.
- Careful! Don't Filter Ecampus Emails
Throughout your academic career with OSU and Extended Campus you will be receiving emails from ecampus@oregonstate.edu with critical information. These informational emails will be kept to a minimum. Please be sure our email address is not filtered by your email service provider. To see more about spam filtering, see our Tech Tips feature (below).
---
STUDENT RESOURCES
- Need Some Help with a Class? Get Tutored Online
A new service for OSU Extended Campus students is online tutoring through a service called SMARTHINKING. SMARTHINKING is the leading provider of online tutoring and learner support services, fully staffed by experienced, trained and monitored e-structors. Students connect to live tutors from any computer with Internet access.
SMARTHINKING is a virtual learning assistance center that provides online tutoring 24-7. They also have an online writing lab where e-structors critique and return essays within 24 hours. Students will start seeing this new feature during the third week of spring term in the Enrollment & Services section of our Ecampus website.

- New Library Databases are "For the Birds!"
by Maureen Kelly, Extended Campus Librarian
Just in time for birding season, the OSU Libraries bring you Birds of North America
(http://0-bna.birds.cornell.edu.oasis.oregonstate.edu/BNA)
from the Cornell Lab of Ornithology. In addition to covering topics such as appearance, food habits, breeding, range, conservation and management, BNA provides color photographs, and sound and video files.
Citations for significant articles and priorities for future research are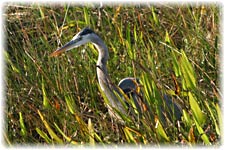 included for each species. This is a great starting place for ornithological research.
Other new online library resources in the sciences include these Dekker encyclopedias:
- Encyclopedia of Biopharmaceutical Statistics
- Encyclopedia of Biomaterials and Biomedical Engineering
- Encyclopedia of Water Science
All of these titles can be accessed through the library database page at:
http://osulibrary.oregonstate.edu/research.php/db.php?arg=E
Have you tried OSU L-Net, the OSU live chat reference service yet? It's available 24-7 from the link at the bottom of the OSU Libraries home page: http://osulibrary.oregonstate.edu.
OSU Librarians staff L-Net Monday through Thursday, noon - 6 p.m. and Friday, noon - 5 p.m. Other hours are covered by librarians through the Oregon statewide service and by staff at the tutor.com service. Do you have a library question, comment or concern? Contact Maureen Kelly, OSU Extended Campus Librarian, maureen.kelly@osucascades.edu, 541-322-3110.
---
COURSE HIGHLIGHTS
- There's Still Time to Register for Spring Courses
You can register through Sunday, March 27 with no late fee. Visit our Ecampus Schedule of Classes (SOC) and select Spring Term to see what is still available: http://ecampus.oregonstate.edu/soc

- Summer Registration Starts April 10 – Get Ready!
Summer registration is just around the corner. To help you decide on your summer courses, we've recently launched a new website to highlight all Summer Session offerings at OSU: http://summer.oregonstate.edu. The site includes information on over 800 campus courses as well as more than 130 courses offered online in the summer.
If you're interested in marine science and live near the Coast, check out courses that will be taught in Newport at the Hatfield Marine Science Center: http://summer.oregonstate.edu/courses/hatfield/. If you're new to OSU, visit the "New & Visiting Students" tab, which includes a step-by-step registration guide and other information to help you get oriented.
OSU Summer Session is part of OSU Extended Campus, so we can assist you with questions on summer on-site or online courses. Call 800-375-9359 or email summer.session@oregonstate.edu.

- Ecampus Now Offers a Political Science Minor Online
Now you can complete a minor from OSU in Political Science via the Web. Many of the courses in this minor contain environmental content, making it a good companion to the Extended Campus online degrees in Environmental Sciences or Natural Resources.
A minor in Political Science is 27 credits. Visit the website http://ecampus.oregonstate.edu/online-degrees/undergraduate/minors for more information and to see the courses in the minor.
In addition, you can arrange to obtain a Political Science internship via Ecampus. The internships are four credits. For more information on the internships, contact Professor David Bernell at david.bernell@oregonstate.edu.
---
ECAMPUS NEWS
- Earn 18 Credits in the Great Outdoors!
Fall 2005 Wallowa Resources Field Program
Are you interested in natural resource management and able to take time off for a field study program this fall? If so, you'll want to explore a unique opportunity to live and study in the beautiful Wallowa Valley of northeastern Oregon, hailed by many as Oregon's "Little Switzerland."
The program is geared for students in natural resources majors, or professionals in the field. The 18-credit, five-course sequence runs September 12 – November 17, and gives participants the chance to study community based forestry and natural resources management while getting hand-on knowledge from farmers, ranchers, foresters, Native Americans, and natural resource professionals.
Registration is limited to 16 participants, and the deadline to apply is August 1, 2005. For more information, including lodging, tuition, and details on courses and instructors, visit http://ecampus.oregonstate.edu/wallowa.htm.

- Recent Ecampus Graduate Honored with National Award
Christine Roberts, a June 2004 OSU Ecampus graduate, was recently selected by the Washington D.C. based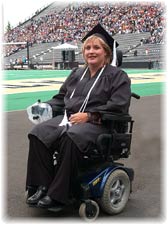 University Continuing Education Association (UCEA) as the 2004-05 National Outstanding Continuing Education Student. Roberts will travel to the UCEA national conference in Boston on April 1 to receive her award.
Roberts, who uses a wheelchair due to mobility issues associated with cerebral palsy, chose to finish her degree through Ecampus because it alleviated the problem of trying to get around campus. She graduated magna cum laude with a degree in Liberal Studies, and was recently hired by the Social Security Administration in her hometown of Roanoke, Virginia, where she lives with her husband and two children.
This is the second time in the past five years that an Ecampus student has won this prestigious award. Delia Costley Jones was awarded the Outstanding Student Award in 2001. Read more about Christine Roberts in this OSU press release: http://oregonstate.edu/dept/ncs/newsarch/2005/Feb05/ecampus.htm

- Extended Campus Wins Six National Marketing Awards
Extended Campus websites swept all three of the awards for that category in the UCEA (University Continuing Education Association) 2005 Marketing Awards national competition. The OSU K-12 Online website took top honors, while OSU Summer Session placed silver, and the Ecampus website received the bronze award.
Also honored was OSU E-News, which took the silver award for E-Communications. Read more… http://oregonstate.edu/dept/ncs/newsarch/2005/Mar05/ecampus.htm
---
FACULTY HIGHLIGHT
- Bob Ehrhart Retires as Natural Resources Advisor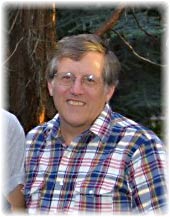 Although beloved Ecampus instructor and program leader Bob Ehrhart will continue to teach for Ecampus from his home in the Bitterroot Valley of Montana, after spring term he will no longer be advising students as the NR program leader. See what "Dr. Bob" has to say about working with Ecampus students:
-How long have you been teaching and advising for Ecampus?
Since the fall of 1999.

- How did you transfer knowledge about natural resources to students who weren't able to be on-site?
Email is the dominant form of communication, although a number of students prefer to call the Ecampus 800 number. All of my courses are video-based, but rely extensively on Blackboard for class-related information exchanges. For several courses, I send students to websites to ferret out and analyze information.

- What did you like most about working with and advising online students?
I feel incredibly fortunate to have had the opportunity to help get the OSU NR distance program off the ground. This program gives many people who are time- or place-bound the opportunity to get the degree, and thus the future, they want. I enjoy the intricacies involved in helping them figure out a plan of attack that will work for them.
I am constantly amazed at the dedication and effort folks put into getting a degree while juggling work, family, and other life responsibilities. Having had no experience with distance education prior to coming to Oregon, one of the most pleasant surprises has been the camaraderie that develops among distance students; our online discussions are better than most campus classes with which I have been involved.

- What was your most "inspirational" student story?
One of my first students was a secretary at a small college in western New York State when she entered the program. Several months after she graduated she was hired as a county planner. Another early graduate was working for a development firm in Florida as an accountant. She is now the head of the science program at a local high school.
- What are your future plans?
I keep promising myself one of these years I'll take the word "retirement" seriously, but I figure I'd better ease into it. Thus, I will continue to teach my distance courses (RNG 355, 455, 490 and NR 455) from my log house in the Bitterroot Valley in western Montana. (Hey, if the students can be at a distance, why can't the instructor?)
We wish Bob good luck in his "retirement," and we're glad he'll still be around in cyberspace...

---
TECH TIPS
- Spam, Spam, and More Spam…What to Do?
by Ian Cavalier, Ecampus Website and Design Specialist
and John Thompson, Ecampus Web Systems Coordinator
The term "spam" refers to all unsolicited email. Here are a few quick tips to protect yourself from unwanted spam:
- Share your email address only with people you know.
- Make sure you aren't added to mailing lists by unchecking pre-checked boxes when registering or buying things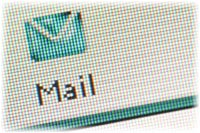 online.
- If you receive spam, DO NOT reply to it. Spam should be deleted immediately. A common spammer's trick is to include instructions for "unsubscribing" from a list. By clicking their link or replying to their email, you are informing the spammer that your email account is "live," which means that YOUR address can and will be sold to direct marketers.
- Again, the only action appropriate for spam is deletion.

There are two ways to delete spam:
1. Manually, which can be a time-consuming endeavor.
2. Automatically, with mail filters.

Many tutorials are available online for creating mail filters to remove spam from your inbox. The goal is to remove the bulk of spam from your inbox (you will likely never get rid of it all automatically), but still receive desired messages. It is important that your mail filters delete junk mail ONLY.

Microsoft offers tutorials for protecting yourself from spam using Hotmail, Outlook, and Entourage: http://www.microsoft.com/athome/security/email/fightspam.mspx. OSU Network Engineering provides information on dealing with spam:
http://oregonstate.edu/net/services/mail/spam/. OSU Technology Support Services suggests using Spam Assassin or SpamBayes to filter mail in Outlook:
http://tss.oregonstate.edu/cn/soft_tips/docs/spam/.
If you use Eudora, here is a great way to create custom filters: http://www.cecilw.com/eudora/
And finally, if you want a comprehensive email filtering resource, try: http://www.goodexperience.com/reports/e-mail/email-report-goodexperience.pdf
---
OSU NEWS
- OSU President Undergoes Cancer Surgery
OSU President Ed Ray was released last week from a local Corvallis hospital after undergoing surgery for prostate cancer. According to an OSU press release, the president's prognosis for full recovery is good.
Ray stressed early detection of the disease. "I cannot emphasize how important it is to monitor for prostate cancer and receive regular PSA tests. Early detection is very important in successful treatment."
Visit our News Links page for access to other OSU news sources:
http://ecampus.oregonstate.edu/in-the-news/news-links.htm


---
Thank you for reading this edition of OSU E-News. If you know others who would enjoy receiving this newsletter, please email it to them, or tell them about our auto-subscribe function at: http://ecampus.oregonstate.edu/enews.
OSU Extended Campus
http://ecampus.oregonstate.edu
800-667-1465


Got an idea for a future article, or feedback on past editions?
Please email our editor, Linda.Wallace@oregonstate.edu

Features and Navigation
Media inquiries
If your publication would like to feature an OSU Ecampus online program, student or instructor, please contact Tyler Hansen.
For journalists
Gather quick facts about OSU Ecampus, our history and students on our webpage for members of the media.
Award-winning electronic newsletter
Where Ecampus is making the news
Staff, student and course honors
Ranked top 10 in the nation
OSU Ecampus earned a top 10 ranking for the fifth year in a row on a list of America's best online bachelor's programs. Learn more »