Oregon State University Ecampus • OSU Degrees Online
---
Explore Ecampus
Serving America's military
Maximize your GI Bill benefits while honoring your career, family and other life commitments.

OSU E-News
"Your Electronic Link to Learning at a Distance"
Published by: OSU Extended Campus
Oregon State University, Corvallis, Oregon; Vol. 7, #4
June 17, 2005
http://ecampus.oregonstate.edu --> Check us out!
800-667-1465
Welcome to our summer issue, 2005. Summer term is a great time to get ahead in your studies and still have time for a summer break! Read about our recent Ecampus grads in our commencement story, and visit our graduation web page. Please email any feedback and ideas for E-News to the editor at Linda.Wallace@oregonstate.edu.
---
IN THIS ISSUE ~ Summer 2005
- Summer Term Notables
- Free Online Tutoring – Give it a Try!
- Introducing Amy Folz in Student Services
- New Face at Ecampus Portland
- Don't Forget to Send Back Your Videos!
- Registration Info for Summer and Fall Courses
- New Courses for Summer and Fall 2005
- Ecampus Graduates Celebrate Commencement
- Student Services Survey Results
- Using the OSU Libraries -- Where Do You Start?
- Computer Graphics 101
- Beaver Baseball Team Heads to College World Series
- OSU Launches New Commercial – Check it Out!
---
CALENDAR
Please keep the following dates and deadlines in mind for summer term:
June 20: Summer session begins
(see http://summer.oregonstate.edu/calendar/ for all session dates and registration/drop info)
June 2 – Sept. 25: Fall registration continues
July 4: Fourth of July holiday
Sept. 5: Labor Day holiday
Sept. 26: Fall classes begin
Sept. 26: Late registration fee begins for fall term
---
BULLETIN BOARD
- Free Online Tutoring – Give it a Try!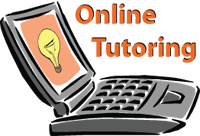 Since spring term 2005, OSU Extended Campus has offered a free, online tutoring service to registered Ecampus students. SMARTHINKING is the leading provider of online tutoring and learner support services and is fully staffed by experienced, trained and monitored e-structors (tutors). Students can connect to live tutors from any computer with Internet access.
Subjects that Ecampus students may be tutored in include: accounting, biology, chemistry, economics, mathematics, physics, Spanish, statistics, and writing. Online tutoring in math is available 24 hours a day, seven days a week. E-structors (tutors) in the online writing lab critique and return essays within 24 hours. For more information visit:
http://ecampus.oregonstate.edu/services/student-services/online-tutoring/

- Introducing Amy Folz, Student Services Testing Area
Amy Folz, a recent OSU graduate in speech communications, has joined our Student Services team. Her primary duties will include managing the test proctoring system, updating information in the testing database, sending and receiving exams, and assisting students.
Amy's hours are 9:00 a.m. to 1:00 p.m., Monday through Thursday. If you have specific questions regarding your proctored test, give Amy a call at 800-667-1465 or email her at amy.folz@oregonstate.edu.

- Mary Caughey – A New Face at Ecampus Portland
-Mary Caughey joins Extended Campus as our face-to-face representative in the Portland Ecampus office. Mary's title is Community College Pathways Coordinator, and her main focus will be maintaining Ecampus liaisons with community colleges around the state, as well as building new programs to help community college students transition to the university.
Mary has extensive knowledge of OSU. She worked as the OSU Library Digital Access Coordinator for the past several years and managed most aspects of the library website. She has expert knowledge of web-based information and remote access of library resources. Mary can be reached at our Portland number, 503-725-2555 or transferred from the Ecampus 800 number (below).
Kay Bell, who was previously in our Portland office, will be telecommuting from Los Angeles after July 5. Kay will continue in her role of assisting prospective students and evaluating transcripts, as well as working with Mary on community college projects. You can reach Kay at the same email address: kay.bell@oregonstate.edu; her new phone and fax information will be forthcoming. Please check our website in July or call Ecampus Student Services at 800-667-1465 for more information.

- Don't Forget to Send Back Your Videos!
Avoid the $50 late fee by returning your course videos and DVDs on time. When you rent your videos/DVDs from the OSU Bookstore, you should receive a reminder sheet, plus a return form and mailing label to make it easier.
---
COURSE HIGHLIGHTS
- Register for Summer and Fall Courses
Remember, summer term has a variety of start and end dates. You can still register for Sessions 1 and 2 through June 19 with no late fee (classes start June 20). Many more sessions are available later in the summer as well. Visit the summer calendar for all session dates:
http://summer.oregonstate.edu/calendar/.
You can take summer courses online, or on-site at the Corvallis campus or the Hatfield Marine Science Center in Newport. For more information, visit the Summer Session website http://summer.oregonstate.edu/courses/ and select Online or On-site courses from the left navigation. Or select summer term from the Ecampus online schedule of classes: http://ecampus.oregonstate.edu/soc
Fall term registration is ongoing. Fall classes start September 26, 2005.

- New Courses for Summer and Fall 2005
SUMMER 05:

SED 599 Writing Grants for Science/Mathematics Improvement in Your School
Teachers and administrators will learn the skills necessary to develop proposals for securing possible funding for classroom or school reform efforts. By the end of the course, each student will have developed a proposal ready for submission.
FALL 05:
CH 411 Advanced Inorganic Chemistry
This new online course will cover the fundamental principles of inorganic chemistry including atomic structure, bonding models for molecules and solids, symmetry, acid/base chemistry, oxidation-reduction, and metal-ligand complexes. PREREQ: One year of college-level chemistry.
MUS 199 The Business of Music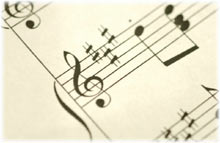 Interested in learning about or working in the music industry? This new course has already generated much interest and enthusiasm from music majors who may be looking for a career in the music industry after graduation. You will learn about record deals, songwriting, publishing and copyrights, music downloads and streaming, and much more!
Visit our online schedule of classes for more information on these courses:
http://ecampus.oregonstate.edu/soc/
---
ECAMPUS NEWS
- Ecampus Graduates Celebrate Commencement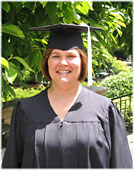 OSU Extended Campus is proud to acknowledge the 49 distance education students who completed their degrees this past academic year. The number of Ecampus graduates was nearly double that of 2003-04! This year's graduating cohort represented 17 states and a foreign country (Indonesia).
On Sunday June 12, Ecampus staff and faculty welcomed the eight Ecampus graduates who traveled to the Corvallis campus to receive their diplomas in person. These students were humble enough to let us pick their brains about what completing this goal means to them, and the path that led them to online education.
Please visit our graduation web pages:
http://ecampus.oregonstate.edu/about/learn-more/students/graduation2005/
to see the list of graduates and read their stories, in their own words. You'll be amazed and inspired!

- Student Services Survey Results (say that three times fast!)
Ecampus Student Services would like to thank everyone who helped make our recent student survey a success. This year, over 500 students responded to the survey – a 26% return rate! Our annual surveys are a valuable tool for Ecampus to evaluate the quality and effectiveness of our services.
This year's survey revealed the importance to students of good communication with instructors, fellow students, and advisors. Students would also like to see more consistency in the way instructors set up and use Blackboard. We learned that students have a variety of reasons for taking online courses – the top reason being the flexibility of the coursework to fit into students' busy lifestyles and schedules.

We also learned that many of you have not discovered the wealth of resources and services available to you online through our Enrollment & Services section of our website. Please visit this section:
http://ecampus.oregonstate.edu/services/ and take advantage of services like free online tutoring, and our "Ask Ecampus" group of resources.
---
STUDENT RESOURCES
- Using the OSU Libraries -- Where do you Start?
by Maureen Kelly, Extended Campus Librarian
Do you have a research assignment and you're not sure where to start? If you feel overwhelmed by the vast amount of information that is available through the library and the Internet, try using the sources recommended in the Subject Research Guides at:
http://osulibrary.oregonstate.edu/research/srg/. Subject guides are created by the OSU subject librarians and are available for every subject area, from agriculture to zoology.
You will find tips on how to efficiently find books and articles, as well as the best databases, electronic journals, and Internet sources for your topic. Additional relevant information may link to statistics, opinion polls, writing guides and much more, depending on the discipline.
Hone your library skills with hands-on training using the OSU Libraries Research Tutorial at http://osulibrary.oregonstate.edu/instruction/tutorials/
Take the quiz at the end to see how much you have learned!
Have a question? Just ask! Contact Extended Campus librarian, Maureen Kelly, maureen.kelly@osucascascades.edu, 541-322-3110 (Bend Campus). For in-depth research help, consult your library subject specialist, listed at
http://osulibrary.oregonstate.edu/staff/sublist.html.
---
TECH TIPS
- Computer Graphics 101
by Ian Cavalier, Ecampus Website and Design Specialist
In the world of digital graphics, there are two kinds of images: vector images and bitmaps (also called raster images). Bitmaps are made up of a grid of tiny squares called pixels. Vector images are composed of mathematical paths, or precise, electronic curved lines.
On the Internet, most of the graphics you see are bitmap images, as these image types are best supported by web browsers such as Internet Explorer and Firefox. These pixel-based images include the following common file formats: JPEG, GIF, PNG, TIFF, and BMP.
Bitmaps should be used for any image requiring subtle shading or realistic-looking color patterns. If you're creating a bitmap image for online display, the image resolution only needs to match the typical monitor resolution (72 or 96 pixels per inch). However, in order for a bitmap image to look "good" when printed (meaning, to have sufficient detail and contain fine color transitions), it should be saved with a resolution of at least 300 pixels per inch, as a JPEG or a TIFF.
Logos and other line art are the primary use of vector images, which are often saved as EPS (Encapsulated PostScript) files. Vector images can be created in illustration programs such as Adobe Illustrator, Macromedia FreeHand, and CorelDRAW. Vector paths, because of their mathematical basis, can be scaled to any size without a loss in quality, while raster images tend to look pixilated when enlarged. In addition, most Flash movies, particularly those with cartoons, are created by animating and manipulating vector images.


---
OSU NEWS
- Beaver Baseball Team Heads to College World Series!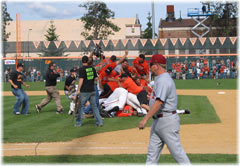 For the first time over 50 years, the OSU Beaver baseball team is traveling to Omaha, Nebraska, to compete in the NCAA College World Series. This Saturday, June 18 the No. 2 ranked Beavers play top-seeded Tulane, with coverage on ESPN beginning at 11:00 a.m. Pacific Standard Time.
On Monday, June 13, a sold-out crowd cheered the Beavers on to a second win over the University of Southern California (USC) in the best of three super regionals held in Corvallis over the weekend.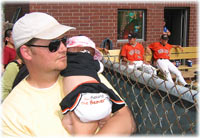 The Beavers won the Pac-10 Conference with a record of 19-5 and finished out the regular season with 41 wins and nine losses. Read more in this recent article:
www.gtconnect.com/articles/2005/06/17/sports/osu_beavers/osu1.txt
or visit: http://osubeavers.com/ for more info.

Go BEAVS!!!

- OSU Launches New Commercial
University Advancement at OSU is pleased to announce the recent launch of a new OSU commercial. The commercial was filmed by an innovative, award-winning company based in Sisters, Oregon. Fluid Images boasts the world's tallest camera cranes and a proprietary Hook-n-Release camera system that enables them to shoot sweeping, dramatic views of buildings, trees, etc.
The spot will air in September during OSU football games, and on Portland area TV stations as part of OSU's recruitment efforts. You can view the 30 second version of this production by visiting the OSU homepage and clicking on the link under the Highlights section (lower right hand corner).
---
Thank you for reading this edition of OSU E-News. If you know others who would enjoy receiving this newsletter, please email it to them, or tell them about our auto-subscribe function at: http://ecampus.oregonstate.edu/enews.
OSU Extended Campus
http://ecampus.oregonstate.edu
800-667-1465


Got an idea for a future article, or feedback on past editions?
Please email our editor, Linda.Wallace@oregonstate.edu

Features and Navigation
Media inquiries
If your publication would like to feature an OSU Ecampus online program, student or instructor, please contact Tyler Hansen.
For journalists
Gather quick facts about OSU Ecampus, our history and students on our webpage for members of the media.
Award-winning electronic newsletter
Where Ecampus is making the news
Staff, student and course honors
Ranked top 10 in the nation
OSU Ecampus earned a top 10 ranking for the fifth year in a row on a list of America's best online bachelor's programs. Learn more »