Oregon State University Ecampus • Degrees Online
Italian – Online Microcredentials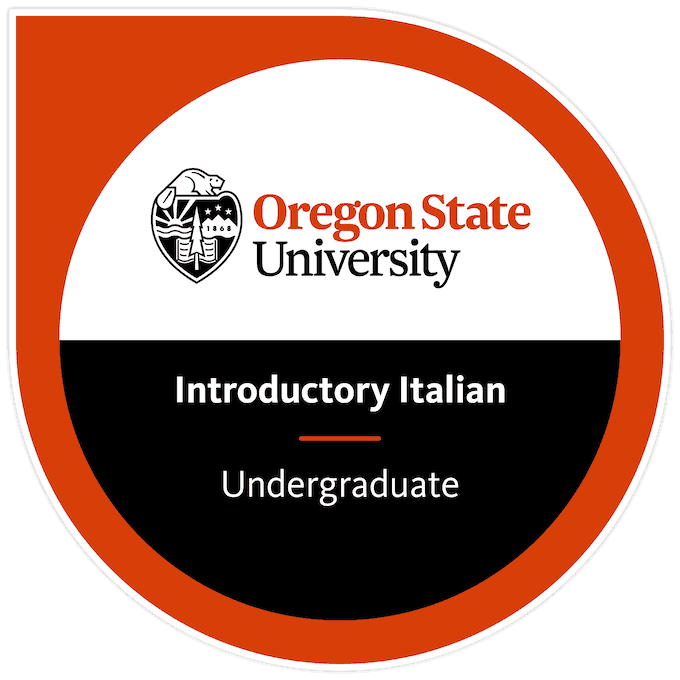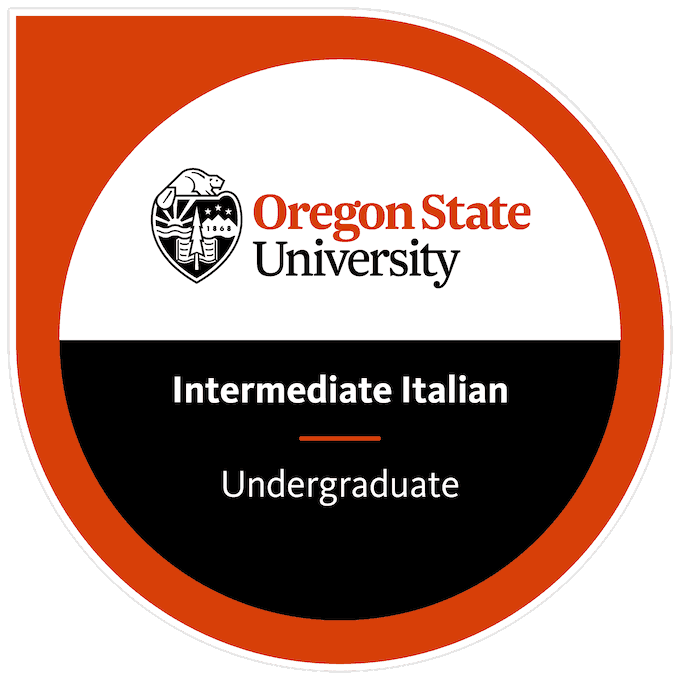 Learn to speak, read and write in Italian
Italian influences are evident in everyday life all around the world, especially in fashion, food and architecture. Now you can learn the Italian language and broaden your understanding of this rich culture — online with Oregon State University.
Choose from two online microcredentials in Italian: Introductory and Intermediate Italian, so you can develop your speaking, listening, reading and writing comprehension. As you advance, you'll gain a unique cultural perspective and be able to confidently engage in conversation with other Italian speakers.
Coursework
Introductory Italian (12 credits)
Intermediate Italian (12 credits)
Skills
The in-demand skills you'll develop in the Introductory Italian microcredential and Intermediate Italian microcredential will give you what you need to stand out and level up in your career.
Introductory Italian skills
Listening and speaking at the CILS A1-A2 level
Reading at the CILS A1-A2 level
Writing at the CILS A1-A2 level
Intermediate Italian skills
Listening and speaking at the CILS B1-B2 level
Reading at the CILS B1-B2 level
Writing at the CILS B1-B2 level
Note: CILS = Certification of Italian as a Foreign Language through the Common European Frameworks of Reference exams.
Explore more Italian course sequences
Oregon State offers a variety of course sequences in Italian online that can help you fulfill language course prerequisites at OSU or another institution. These additional courses feature high levels of engagement and interactivity with OSU faculty and fellow students, so you can boost your language proficiency.
Placement testing
Already have experience with Italian? You can bypass entry level courses by taking a placement test. More information is available on the College of Liberal Arts website.

Want more info?
Let us know and we'll send you the details you need.
Important dates
Winter term starts
Jan. 8, 2024
Spring term starts
April 1, 2024
See our academic calendar for our full quarter term schedule.
Find application deadline
Ready to apply?
Once you've gathered the information you need to know before you apply to Oregon State University, take the next steps.
---