Oregon State University Ecampus • OSU Degrees Online
---
FAQs
Below you will find a list of frequently asked questions (FAQs) about enrolling in and taking online courses through Oregon State Ecampus: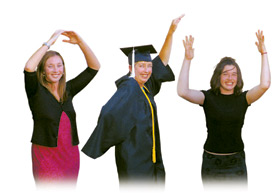 1. Where do I start?
Whether you're wanting to complete your degree or simply interested in taking a few classes, call our Student Services Center at 800-667-1465 or 541-737-9204. You may also e-mail an advisor via our contact us page.
Visit advising for more information.
2. What courses do you offer?
Our online schedule of classes is listed by term and is the most up-to-date source of information on courses.
3. How do I take courses from a distance?

Ecampus courses are primarily offered online, with some components delivered via video, interactive TV, or independent study. Some courses, especially those in our graduate programs, include on-site classes. The majority of our courses may be taken from anywhere in the world.
Visit courses for more information.
4. Will I have to be admitted to OSU to take courses?
Anyone taking a course from OSU must be admitted either as a degree-seeking or nondegree-seeking student.
Visit Admissions for more information.
5. How much does it cost?
Tuition costs are the same for Oregon and out-of-state students. Costs for professional programs (noncredit) vary.
Visit tuition and fees for more information.
6. Is financial aid available?
Students who are formally admitted to OSU and are enrolled at least half-time (6 credits for undergraduates and 5-8 credits for graduate students) can receive partial aid. Full-time students are eligible for full financial aid consideration.
Visit Financial Aid and Scholarships for more information.
7. Will my previous course work transfer?
Yes, previous course work can be used toward your OSU degree as long as the work is from an accredited community college or university.
8. How do I use the library from a distance?
As a distance student, you have online access to more than 100 electronic journal indexes, full text articles from 1,000 journals, and a gateway to other library catalogs.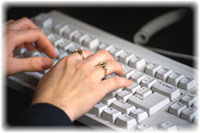 Visit the virtual Valley Library.
9. What are the computer requirements for an online course?
You need Internet access, at least a 4.0 browser, and an e-mail account.
10. How and when do I register for courses?
The registration period usually runs five to six weeks before the term begins. You may register online. Students registering for noncredit programs and courses should call 541-737-8634.
Visit Registration for more information and registration worksheets.
11. Where do I get course materials?
You may order most textbooks, printed packets, and videos by calling 800-595-0357 or visiting the OSU Beaver Store online. Go to the schedule of classes to access your syllabi and special course instructions.
12. When do courses start?
Ecampus courses follow the regular OSU quarter schedule. Visit our academic calendar for specific term dates.
13. What student services are available?
You will find a variety of services tailored to the unique needs of distance students including advising, our online newsletter - OSU E-News, writing help, computer help, and career services.
Visit our student services page for more information.
14. Do I have to live in Oregon to take OSU courses?
You do not have to be an Oregon resident to take distance courses through OSU Ecampus. In fact, during this past year our students came from all 50 states and more than 30 countries worldwide. Resident and nonresident students pay the same tuition.
15. What other programs does Ecampus offer?
In addition to the online credit courses, degrees, and programs listed on this site, Ecampus also provides: Summer Session, mostly site-based OSU courses offered summer term; OSU QuickSkills Online, fun, short, noncredit course in subjects like foreign language or web design; College Credits for High School Students, OSU credit courses offered online for high school students; and more.

Features and Navigation
Academic calendar
Currently it's summer term. See academic calendar for our quarter term schedule.

Fall term starts Sept. 20.
Winter term starts Jan. 8, 2018.
Ranked top 10 in the nation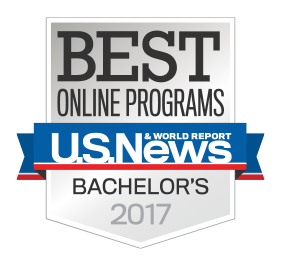 OSU Ecampus earned a top 10 ranking for the third year in a row on a list of America's best online bachelor's programs. Learn more »