Oregon State University Ecampus • OSU Degrees Online
---
Quality Matters (QM) is a continuous improvement model for assuring the quality of online and hybrid courses through a collegial faculty review process. QM focuses on the design of online and hybrid classes, as opposed to the delivery or content of the courses.
QM provides several key resources and services to assure the quality of online and hybrid education:
Publication of research-based course design standards
Professional development and training for faculty teaching online and hybrid courses
A collegial peer-review process that provides faculty with rich and constructive feedback on their online and hybrid courses
Certification of online and hybrid course designs
All Ecampus course designs are informed by QM research-based standards. Some faculty and programs elect to achieve formal certification of their courses.
Learn more by registering for the flagship QM training, Applying the QM Rubric (APPQMR), a two-week online training that is sponsored by Ecampus.

Features and Navigation
Ranked top 10 in the nation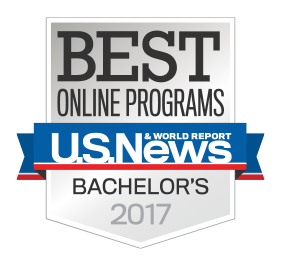 OSU Ecampus earned a top 10 ranking for the third year in a row on a list of America's best online bachelor's programs. Learn more »