Oregon State University Ecampus • OSU Degrees Online
---
Training Opportunities - Custom Trainings
Custom trainings
Custom group trainings
Ecampus also offers custom group training for faculty delivered either face-to-face or online. We tailor this training to address the specific needs of your group. Please contact Karen Watte for further information.
One-on-one help sessions
If you'd like to meet with someone in Ecampus for personal assistance in learning how to use the learning management system, contact Karen Watte or Erica Curry.
---
Other Online Resources
Course Development and Training "Inspire" blog
The Ecampus Course Development and Training (CDT) team shares summaries, examples, and insights into their most recent projects, along with descriptions of useful online teaching tools. Subscribe to the RSS feed to keep up with the team's latest discoveries and creations (and feel free to comment if you have any questions or requests).
Visit the Ecampus Inspire Blog.
Previously Recorded Trainings
"Using Instructor-Personalized Multimedia"

In this webinar, Dr. Jean Mandernach, Ph.D. (Psychology), explores some of her findings related to using instructor-personalized multimedia in the online classroom. Excellent discussion of the value of engaging with students online. Listen to the recording of this webinar.
Other Resources

Features and Navigation
Ranked top 10 in the nation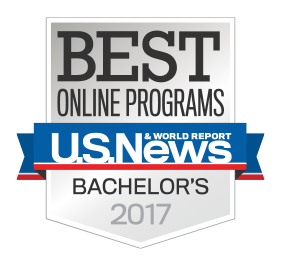 OSU Ecampus earned a top 10 ranking for the third year in a row on a list of America's best online bachelor's programs. Learn more »