Oregon State University Ecampus • OSU Degrees Online
---
Credits required
90
Oregon State University is on a quarter-term system. There are four quarters each year and classes are 11 weeks long. This program's 90 quarter credits are equal to 60 semester credits.
Delivery
Hybrid
This program is not fully online. It includes classes held twice a term in Salem, Oregon.
Please join us for an informative webinar
Faculty member, Dr. Arien Muzacz will answer your questions about the clinical mental health counseling program and how to apply.

Tue., Jan. 16, at 2:00 p.m. PST
Wed., Jan. 31, at 5:00 p.m. PST
Registration is required.
Oregon State University's part-time 90-credit Master of Counseling (M.Coun.) program with an option in clinical mental health counseling is designed to provide you the theory and practice to deliver professional counseling services in a community-based organization, hospital, agency, group practice, residential facility or other clinical mental health setting. The program's hybrid format includes online course work and in-person classes held two Fridays and Saturdays each term.
The program is taught by OSU's College of Education counseling faculty who are renowned for their research and professional practice. With identical course work to the successful on-campus program at OSU Cascades, this new hybrid format expands OSU's regional reach to further human health and wellness in urban and rural Oregon and beyond. The clinical mental health counseling option emphasizes academic excellence, competence in counseling skills and personal growth.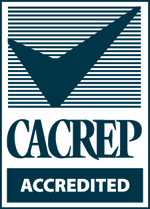 CACREP accredited
The program is approved by the Council for Accreditation of Counseling and Related Educational Programs (CACREP). This accreditation allows you to take exams to meet initial eligibility requirements for licensure as an Oregon licensed professional counselor. Being a graduate of a CACREP program provides you a competitive career advantage and a greater chance for acceptance into a doctoral program in counseling.
Make a difference
This program prepares you with high-level knowledge, clinical experience and credentials to work in a variety of settings, such as community counseling agencies, rehabilitation facilities, college counseling centers, primary care facilities, veterans' affairs, and private practice offices. You will develop skills to successfully:
Delivering comprehensive mental health counseling services focused on children, adolescents, adults and families
Making a profound difference in someone's life
Promoting mental wellness and healthy relationships in a diverse society
Flexible, part-time program
This part-time, hybrid program is ideal for those who need flexibility in their schedule. It includes online course work and in-person classes held two weekends (Fri. - Sat.) each term in Salem, Oregon. Online course work is delivered through OSU Ecampus, a national leader in online education.
This enables you to finish your degree in 3.5 to 4 years.
The collaborative cohort teaching model creates an environment in which students form strong bonds as they progress through the advanced course work together and enter the workforce.
State Authorization Reciprocity Agreement
In compliance with an agreement with the Oregon Higher Education Coordinating Commission for participation in the State Authorization Reciprocity Agreement (SARA), Oregon State University provides information regarding professional licensure through distance education. The courses and programs, delivered online by OSU Ecampus, are not formally approved for professional licensure outside of the state of Oregon.
To determine whether these courses or programs meet licensure requirements in your state, you must contact the appropriate licensing board(s). Visit our license disclosure webpage for each state's contact information.

Important dates
Winter term starts
Jan. 8, 2018
Spring term starts
April 2, 2018
See our academic calendar for our full quarter term schedule.
Degree details
* cost per credit and total cost are calculated using tuition per credit for the current academic year. It does not include associated fees, course materials, textbook expenses, and other expenses related to courses.
† You can complete all courses online. Some courses may require proctored exams in your local area.
Find application deadline
Ready to apply?
Once you've gathered the information you need to know before you apply to Oregon State University, take the next steps.