Oregon State University Ecampus • OSU Degrees Online
---
Credits required
90
Oregon State University is on a quarter-term system. There are four quarters each year and classes are 11 weeks long. This program's 90 quarter credits are equal to 60 semester credits.
Delivery
Hybrid
This program is not fully online. It includes classes held twice a term in Salem, Oregon.
Oregon State University's Master of Counseling (M.Coun.) with an option in clinical mental health counseling is a 90-credit program.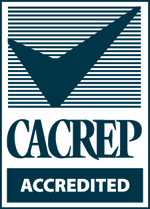 Core curriculum
The core curriculum is based on eight knowledge areas requiredby the Council for Accreditation of Counseling and Related Educational Programs (CACREP):
Professional counseling orientation and ethical practice
Social and cultural diversity
Human growth and development
Career development
Counseling and helping relationships
Group counseling and group work
Assessment and testing
Research and program evaluation
Experiential requirements for degree completion
Internship - you are required to complete a minimum of 600 hours of internship totaling 15 credits, although students may choose to complete up to 24 credits of field experience. This is a great opportunity to serve your community while learning how to provide services that will help others. You are also required to complete a minimum of 100 hours (6 credits) of practicum to develop skills prior to enrolling in internship.
Personal counseling – you are required to attend 10 counseling sessions. This provides you experience observing and working with a practicing professional to achieve a greater understanding of the counseling process from a client's perspective. This requirement is an essential personal growth requirement.
Conferences and training – you are required to earn 24 contact hours (CEUs) of professional development activities by attending an approved professional conference along with additional workshops, webinars, conferences or seminars.
Nationally administered exam
You must successfully pass a comprehensive national exam as determined by program faculty. Students are financially responsible for the exam.
State Authorization Reciprocity Agreement
In compliance with an agreement with the Oregon Higher Education Coordinating Commission for participation in the State Authorization Reciprocity Agreement (SARA), Oregon State University provides information regarding professional licensure through distance education. The courses and programs, delivered online by OSU Ecampus, are not formally approved for professional licensure outside of the state of Oregon.
To determine whether these courses or programs meet licensure requirements in your state, you must contact the appropriate licensing board(s). Visit our license disclosure webpage for each state's contact information.

Important dates
Winter term starts
Jan. 8, 2018
Spring term starts
April 2, 2018
See our academic calendar for our full quarter term schedule.
Degree details
* cost per credit and total cost are calculated using tuition per credit for the current academic year. It does not include associated fees, course materials, textbook expenses, and other expenses related to courses.
† You can complete all courses online. Some courses may require proctored exams in your local area.
Find application deadline
Ready to apply?
Once you've gathered the information you need to know before you apply to Oregon State University, take the next steps.