Oregon State University Ecampus • OSU Degrees Online
---
Ecampus fact
1,300+ classes online
Explore all of Oregon State's online course offerings.


Published by: OSU Extended Campus
Oregon State University, Corvallis, Ore.; Vol. 14, No. 3
Spring edition — Feb. 22, 2012
ecampus.oregonstate.edu
800-667-1465
Want Course Flash in your inbox? Subscribe to OSU E-News today!
---
Important dates and announcements
Registration is on deck

Signing up for classes each term can be as agonizing as choosing the right flavor of ice cream: Everything looks so tempting that it's hard to know which one you'll like best.

Fear not, faithful Ecampus students. Priority registration for spring term starts this weekend, and this email highlights a handful of courses available to you while also providing a whole mess of resources to help you successfully plan your next term online at OSU.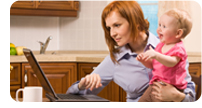 Spring 2012
Priority registration begins Sunday, Feb. 26
Term begins April 2
View the spring term schedule of classes.

Summer 2012
Registration begins April 15
Most classes begin June 25
View the OSU Summer Session calendar and refer to the Ecampus summer schedule of classes.

Take advantage of the step-by-step guide for online registration for a seamless process to enroll in spring courses. The Ecampus getting-started checklist is another way to ensure you are enrolled and ready to begin the term. And make sure you order your textbooks early from the OSU Beaver Store to receive them before the term starts.
---
Pssst! We can show you how to thrive online
ALS 115X – Orientation to Online Learning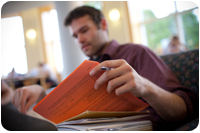 Having access to a high-quality OSU education online is a pretty amazing thing, but the idea of an "online classroom" is still a foreign concept to many college students. Thankfully, this course provides a comprehensive orientation to distance learning and defines what it takes to be a successful online student.

You'll become a skilled user of Blackboard (OSU's online learning management system) by gaining a familiarity with a variety of tasks, such as posting assignments, interacting with students and instructors on discussion forums and publishing online presentations.

The course also will cover best practices related to time management, goal-setting and learning styles. Perhaps most importantly, it will help you engage with the OSU community and welcome you into Beaver Nation.

View the ALS 115X course description.
---
Take a detailed look at what's ailing society
SOC 206 – Social Problems and Issues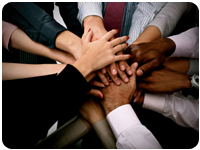 It doesn't take much to rattle off a list of problems facing the world, but it takes a keen mind to understand how those issues are socially constructed and develop ways to alleviate them.

Here's a baccalaureate core sociology course that thoughtfully explores the causes and consequences of controversial topics such as health care, crime, substance abuse, race, gender inequality and more, particularly in the United States.

The curriculum invites discussion among students, in part to help them see the complexities of social problems and how they influence everyone's everyday lives.

View the SOC 206 course description.
---
A rich history lesson with a first-person feel
HST 390 – Mideast Women: In Their Own Words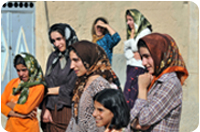 Gain a better understanding of women from the Middle East via this bacc core course, which uses films and autobiographies to report on a rich portion of the region's history and contemporary life.

The memoirs of women from Egypt, Iran, Turkey, Morocco and elsewhere serve as the foundation to help you build the necessary knowledge to have informed discussions about the Middle East. What's more, the engaging curriculum will enable you to understand how past events relate to present-day issues (social, economic, political, etc.) facing women in the region.

View the HST 390 course description.
---
See the world through French-tinted glasses
FR 329 – French and Francophone Cultures through Film
French culture fascinates a great deal of people, and few art forms capture the object of that fascination as well as Francophone cinema.

You don't need any previous training in French or film studies to absorb the wide-ranging topics discussed in this course. The cultures of France and French-speaking nations in places such as West Africa and the Caribbean will be closely studied via a series of film screenings and related writing activities. This course is an ideal setting to hone your analytical and critical skills.

View the FR 329 course description.
---
Workforce goes under the economic microscope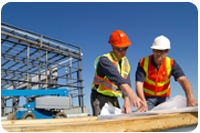 It's an election year, and you can't go 12 seconds without hearing a candidate talk about the workforce and how it affects the economy. This course combines these two all-important issues to, in part, enable you to understand how economists approach the issue of labor.

Learn how individual and business choices determine working conditions and wages worldwide in professor Dell Champlin's course. Students will delve into matters related to varying labor markets, unemployment, international trade, and gender, race and ethnicity in the field of labor economics, among a host of other topics.

View the ECON 480 course description.
---
Thinking about law school? Start here.
Preparing yourself to apply to law school is a massive undertaking, what with tests to take and letters to write and a résumé to enhance. That's why OSU's Online Pre-law Summer Series is a must-have for anyone who is considering the law school route.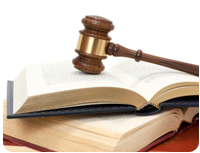 Equip yourself with the tools and knowledge needed to apply to, enroll in and graduate from law school in this 12-week program. The pre-law series is designed specifically to help students prepare for the LSAT and complete a strong a personal statement, which is a key component of the application process.

The program consists of four highly valuable courses, including PS 126, an introductory course that examines the role of the law and the lawyer in society; and WR 329 – Writing for Law and Law School, in which you will produce an advanced working draft of your law application essay.

Find more information about the Online Pre-law Summer Series online.
---
Find the degree program that fits your life best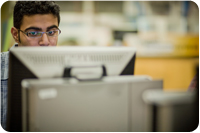 If you're still undecided on which degree program to major in, take part in a live webinar and listen to OSU faculty and staff talk about our accredited online offerings. It's a great opportunity for you to ask questions, too.

On Feb. 24, we will host an info session on OSU's online Master of Education (Ed.M.) program, and on March 8 you can take a virtual tour of Ecampus to learn the advantages of being an online student.

Visit the Ecampus website to find out which sessions are coming up on the schedule. Once there, you can view the recorded video of previous webinars.
---

Join our online communities. Now. Or else.
The best way to stay in touch with Ecampus and hear about news and events is through our online communities on Facebook, Twitter and Google+. Learn more about the benefits of taking courses online, browse photos, ask questions, meet other Ecampus students and be the first to know about upcoming events, contests and more.
---
Looking for other new Ecampus courses?
Whether you need a baccalaureate core course or an engaging elective, Ecampus is offering plenty of new or updated online courses this spring. And be sure to check out our comprehensive schedule of all spring classes.
Contact our Student Services Center at ecampus@oregonstate.edu or 800-667-1465 for assistance or more information.
Want Course Flash in your inbox? Subscribe to OSU E-News today.

Features and Navigation
Media inquiries
If your publication would like to feature an OSU Ecampus online program, student or instructor, please contact Tyler Hansen.
For journalists
Gather quick facts about OSU Ecampus, our history and students on our webpage for members of the media.
Award-winning electronic newsletter
Where Ecampus is making the news
Staff, student and course honors
Ranked top 10 in the nation
OSU Ecampus earned a top 10 ranking for the fifth year in a row on a list of America's best online bachelor's programs. Learn more »