Oregon State University Ecampus • OSU Degrees Online
---
Ecampus fact
20+ chemistry courses online
Oregon State offers online chemistry course and lab sequences.

Published by: Oregon State Ecampus
Oregon State University, Corvallis, Ore., Vol. 16, No. 1
Fall edition – Sept. 27, 2013
ecampus.oregonstate.edu
800-667-1465
---
Welcome to another year!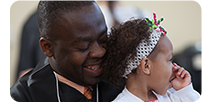 Monday marks the start of another school year at Oregon State University, and we're pretty sure it'll be as great as the 145 that came before it.

But not even one of the nation's top-ranked online universities rests on its laurels, which is why OSU Ecampus is committed to giving you all the resources you need to succeed.

This issue of Ecampus E-News will introduce you to our latest program, helpful tools and services and other info on your classmates and instructors. And mark your calendars now: Priority registration for winter term begins Nov. 17, and classes start Jan. 6.
---
Ecampus graduate, instructor win awards

Ecampus students never cease to amaze us, and, apparently, they never cease to amaze the people who grant major student awards either.

Mary Ellen Hurley, who graduated from Oregon State in May with a B.S. in Sociology, recently won the Outstanding Non-Traditional Student Award in August from the University Professional and Continuing Education Association's West Region, which represents more than 60 institutions.

It's the third straight year an Ecampus student has won the regional award.

Even more good news is that UPCEA's West Region honored OSU fisheries and wildlife professor Stan Gregory, Ph.D., with its Excellence in Teaching Award. Gregory has 32 years of experience as an outstanding educator at OSU, and he'll retire later this year.
---
New MBA track offers a career advantage

Our research tells us which degree programs pique your interest most, and we're excited to unveil another high-quality offering that gives students an opportunity to enhance their careers.

In partnership with OSU's College of Business, Ecampus now delivers an MBA Executive Leadership track that combines online learning with in-person meetings in Portland. The hybrid track is specifically designed for those with a desire to lead in the world of modern business.

You can get an overview of the program and its curriculum while also listening to MBA staff answer questions in a webinar that was conducted this summer.

The program is accepting students now, so go online for information on how to apply.

---
Hey, students – watch 10 movies on us

Being an Ecampus student comes with countless benefits, including some that add a little educational entertainment to your life.

OSU's Department of World Languages and Cultures is currently giving all students with a valid ONID account access to the university's fifth annual International Film Festival. The 10 films are co-presented by the Global Film Initiative as part of the Global Lens series.

These movies are products of China, Iraq, Egypt, Mexico, Chile, India, Serbia, Brazil, Kazakhstan and Iran.

Ecampus delivers classes online in eight foreign languages, and students can also pursue a bachelor's degree in German online.
---
Google helps classmates collaborate easily

This year Oregon State is making it easier for you to collaborate with your classmates and instructors thanks to the university's adoption of Google Apps for OSU.

You may already use many of the associated Google services, such as Google Docs and Google Groups and Google Calendar. But now that the OSU directory has been incorporated into Google Apps for OSU, you can easily sync up with anyone who has an ONID email address.

Learn more about how you can increase your anytime-anywhere access to all your data.
---
Utilize dozens of must-have resources online

Did you know that, as an Ecampus student, you have access live, 24/7 tutoring in more than 225 online OSU classes? Did you know that you can receive tutoring assistance in an additional 320-plus Ecampus courses?

And did you know it's all free? Well, now you know.

Tutoring help is one of the many services available to Ecampus students. Explore all of the resources that are at your disposal, including disability access services, career counseling, library access and plenty more.
---
Health physics grad shares story of success

Many people wonder how engaging an online education can actually be. Morgan Whisinnand had her doubts after taking online classes elsewhere before enrolling in OSU's radiation health physics master's program online.
Here's what she said recently after earning her master's degree through Ecampus in June.
"The online classes at Oregon State were so different. I felt completely engaged in the courses through the discussion boards, constant interaction with other students, and feedback from the professors. ... I was really able to get to know my professors and felt very connected to the material."
Read more about Morgan's academic and career success, which was made possible in part by the Ecampus health physics program.
---
Join the Ecampus communities online

The best way to stay in touch with Ecampus and hear about news and events is through our online communities on Facebook, Twitter and Google Plus. Learn more about the benefits of taking courses online, browse photos, ask questions, meet other Ecampus students and be the first to know about upcoming events, contests and more.
---
Thanks for reading Ecampus E-News. Want E-News in your inbox? Subscribe to Ecampus E-News today!

Features and Navigation
Media inquiries
If your publication would like to feature an OSU Ecampus online program, student or instructor, please contact Tyler Hansen.
For journalists
Gather quick facts about OSU Ecampus, our history and students on our webpage for members of the media.
Award-winning electronic newsletter
Where Ecampus is making the news
Staff, student and course honors
Ranked top 10 in the nation
OSU Ecampus earned a top 10 ranking for the fifth year in a row on a list of America's best online bachelor's programs. Learn more »