Oregon State University Ecampus • OSU Degrees Online
---
Ecampus fact
110+ subjects to study
Explore all of Oregon State's online course offerings.


Published by Oregon State Ecampus
Oregon State University, Corvallis, Ore. | Vol. 16, No. 2
Winter edition — Nov. 14, 2013
ecampus.oregonstate.edu
800-667-1465
Want Course Flash in your inbox? Subscribe to Ecampus E-News today!
---
Important dates and information
Here are three simple truths: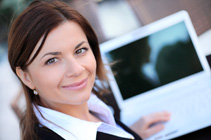 1. Priority registration for winter term at Oregon State starts this weekend.
2. You need to add Ecampus classes to your winter schedule.
3. This newsletter highlights many great options for you to choose from.

And that's just the tip of the iceberg. View our schedule of classes to browse hundreds more that will help you take control of your academic success.

One more truth: Winter classes start Jan. 6, so plan your schedule today.

---
Psst! We'll teach you how to thrive online
ALS 108 – Online Learning Success



Even though Ecampus students earn the same diploma as on-campus Oregon State students, learning online is a new experience for many. This class will give you the confidence you need to succeed in the virtual classroom.

Ecampus career counselor Kyle Cassady will teach you how to navigate Blackboard (OSU's online learning portal), help you identify your personal learning preferences, explore the best time management tools, and introduce you to countless resources and support services that will make your time as an Ecampus student enjoyable and successful.
---
Eat food and discuss it; what's not to love?
WR 383 – Food Writing



The only thing better than eating food is giving your opinion about it. Tap into your senses and learn how to bring what's on your plate to life on the page in a class that will help you think more critically about the world of food.

You'll get a handle on how to write about food in various forms – recipes, blogs, magazine-style feature articles – using restaurants and farmers markets in your area as inspiration on "cyber field trips."

In addition, you, your classmates and instructor Kristin Griffin will examine important food issues and discuss how food is political as well as personal.

Download the sample course syllabus.
---
A great divide between the haves and have-nots
ANTH 484 – Wealth and Poverty



Why do some in the world have so much while others have so little? That question goes to the heart of the condition of the modern world, and Mary Nolan's bacc core course seeks answers to it and other similarly vital questions. Doing so will help you identify factors that play a role in historic and current inequality on global and local scales.

Students will conduct an ethnography where you and your classmates will observe and interview a select group to assess inequality, wealth and poverty in your local communities. Ultimately, the class will share its ideas on how to eradicate poverty.

Download the sample course syllabus.
---
Become an active participant in world history
HST 102 – History of Western Civilization



A good history course asks students to investigate the events, people and places that helped shaped the world. Here's a bacc core class that goes beyond "good" and turns students into subject-area experts.

Led by the instruction of Katherine Hubler, you will research a particular historical event, movement or person in an engrossing project that involves the creation of your own "monument." You and your classmates will visit each other's monuments and peer review them.

And that's just one part of the course, which delves deeply into eight centuries of Western history and the key political, religious and social episodes of the past.

Download the sample course syllabus.
---
Web workshops help illustrate global issues
Z 348 – Human Ecology



You might've heard about this whole global warming thing and the other ways in which the growing human population is impacting the environment. It's a critical issue that affects every pocket of the world, and instructor Philip Pepe has designed a variety of simulation workshops to help you and your classmates analyze various topics.

Using highly engaging virtual tools, this bacc course will guide you along as you study climate change from all angles, evaluate how science and technology affect population growth, build a model of ecosystem services in your local bioregion, and carry out other interactive exercises and skills trainings.

Download the sample course syllabus.
---
Immigration as told by the people who live it
SPAN 339 – The Mexican Immigrant Experience in the United States



Immigration is a complex and volatile issue in the U.S., but what is often overlooked in news coverage and daily discussion is the experience of Mexican migrants as they cross the border and settle in a new society. Peel back the curtain and learn about the immigrant experience firsthand in Michael Woods' thought-provoking class.

In one portion of the quarter, students will interview Mexican women immigrants to understand the impact immigration policies have had on them, how immigration has changed gender roles in families and communities, and how sexism affects women immigrants personally and politically.

You'll also examine historic and current immigrant rights violations and how negative stereotypes are related to unjust policies of oppression.

Download the sample course syllabus.
---
Fire management needed as homes, wildland merge
FES 454/554 – Managing at the Wildland-Urban Interface



As people move deeper into natural areas, neighborhoods are being built closer to lands prone to wildfire. This class taught by Bruce Shindler targets fire-prone communities where natural resource professionals must work cooperatively with government agencies and citizens to gain acceptance for fire management programs.

Among other course topics, students will learn the various roles involved in a multi-agency management effort, gain an understanding of existing community fire mitigation programs, discuss homeowner strategies for fuel reduction, and develop methods of public outreach and communication.

Download the sample course syllabus.
---
Learn the art and science of negotiating
MGMT 574 – Negotiations


OSU has a new Executive Leadership MBA track that combines online learning with occasional face-to-face sessions in Portland. As such, this highly interactive course on negotiations takes advantage of both learning environments to help students become skilled negotiators.

The core of David Baldridge's class is to "learn by doing" – by taking part in negotiation role-playing based on case studies. Student pairs and groups of three will role-play in many formats: web-based video meetings, in person and via email.

The instructor's weekly overview videos also add to the interactive learning environment and provide a highly personal touch.
---
Stay connected with Beaver Nation
The best way to stay in touch with Ecampus and hear about news and events is through our online communities on Facebook, Twitter and Google Plus. Learn more about the benefits of taking courses online, browse photos, ask questions, meet other Ecampus students and be the first to know about upcoming events, contests and more.
---
Find more new, updated online courses for winter
Whether you need a bacc core course or an extra elective, Ecampus offers plenty of new and updated online courses this term.

Take advantage of our step-by-step registration guide for a seamless process to enroll in courses, and don't forget to order your textbooks early from the OSU Beaver Store to receive them before the term starts.

Contact Ecampus Enrollment Services via email or call 800-667-1465 for more information.
Want Course Flash in your inbox? Subscribe today.

Features and Navigation
Media inquiries
If your publication would like to feature an OSU Ecampus online program, student or instructor, please contact Tyler Hansen.
For journalists
Gather quick facts about OSU Ecampus, our history and students on our webpage for members of the media.
Award-winning electronic newsletter
Where Ecampus is making the news
Staff, student and course honors
Ranked top 10 in the nation
OSU Ecampus earned a top 10 ranking for the fifth year in a row on a list of America's best online bachelor's programs. Learn more »