Oregon State University Ecampus • OSU Degrees Online
---
Explore Ecampus
Take a test drive
Preview online learning at Oregon State with our course demo.

OSU E-News
"Your Electronic Link to Learning at a Distance" Published by: OSU Extended Campus
Oregon State University, Corvallis, Oregon; Vol. 5, #9
December 31, 2003
http://ecampus.oregonstate.edu --> Check us out!
800-667-1465
Happy New Year! The staff at Ecampus would like to wish you all a wonderful and peaceful New Year, full
of positive life and learning experiences. As always, feel free to e-mail your feedback and ideas for future
issues of E-News to the editor at Linda.Wallace@oregonstate.edu
---
IN THIS ISSUE ~
CALENDAR
BULLETIN BOARD
- Community College Tour Schedule
- OSU K-12 Online Offers Second Semester Courses
COURSE HIGHLIGHTS
- Over 10 New Courses Added This Term
- Visit the Course Flash Webpage
ECAMPUS NEWS
- New Health Care Management Program Launched
- Preview our New Website
- Ecampus Hires New Outreach Director

TECH TIPS
- Have a Technical Question? Log in to OSU Helpdesk
YOUR HEALTH
- Dealing with the Flu, from Student Health Services
---
CALENDAR
Please keep the following dates and deadlines in mind for winter term: January 1: New Year's Holiday (campus closed)
January 1: Federal financial aid forms accepted: http://oregonstate.edu/admin/finaid/
January 4: Continuing registration for winter term classes
January 5: Classes begin
January 5: Late registration begins (late fee assessed)
January 11: Last day to add a class by Web
January 16 (11:55 p.m.): Last day to drop a class by Web
January 16 (5 p.m.): Last day to register or add a class (requires instructor and dept. approval)
January 19: Martin Luther King, Jr. Day observed
February 20 (11:55 p.m.): Last day to withdraw from a course (W grade entered on transcript; $10 fee)
March 8-12: Dead week
March 15-19: Finals week
March 19: Last day of winter term
March 24: Grades available via Web or kiosk
---
BULLETIN BOARD
- Community College Tour Schedule
Plan your course of studies for the new year ? meet with our Ecampus Enrollment Coordinator, Kay Bell. She'll be visiting a community college campus near you soon (see schedule below for exact times, please contact the community college).
Portland CC: Rock Creek: Mon., Jan. 26
Portland CC: Sylvania: Tues., Jan. 27
Portland CC: Cascade: Wed., Jan. 28
Clackamas CC: Thurs., Jan. 29
Columbia Gorge CC: Mon., Feb. 2
Mt. Hood CC: Tues., Feb. 3
Chemeketa CC: Wed., Feb. 4
Clatsop CC: Thurs., Feb. 6
Lane CC: Mon., Feb. 9
Linn-Benton CC: Tues., Feb. 10
Oregon Coast CC: Wed., Feb. 11
Tillamook Bay CC: Thurs., Feb. 12
Central Oregon CC: Tues., Feb. 17
Treasure Valley CC: Wed., Feb. 18
Blue Mountain CC: Thurs., Feb. 19
Southwestern Oregon CC: Mon., Feb. 23
Rogue CC: Grants Pass: Tues., Feb. 24, a.m.
Rogue CC: Medford: Tues., Feb. 24, p.m.
Umpqua CC: Wed., Feb. 25
Klamath CC: Thurs., Feb. 26 Can't meet in person? You can contact Kay at 800-667-1465 or 503-725-2555, or email kay.bell@oregonstate.edu.
- OSU K-12 Online Offers Second Semester Courses
High school students can register in January for the next semester of OSU K-12 Online courses for high school credit. Classes begin on February 2, 2004. New courses have been added, including English Literature and Introduction to Art. For your convenience, admission and registration for these courses is now offered online. For more information and the course schedule, please visit the OSU K-12 Online website at:http://k12online.oregonstate.edu/
---
COURSE HIGHLIGHTS
- Check Out New Ecampus Courses
ANTH 210, Comparative Cultures (Bacc core course)
COMM 328, Nonverbal Communication
EXSS 475, Power and Privilege in Sport
FW 479, Wetlands and Riparian Ecology
GEO 300, Environmental Conservation (Bacc core course)
H 436/536 Health Services Administration & Management
(on-site in Bend, Oregon)
HDFS 432, Children with Special Needs
MTH 111, College Algebra (Bacc core course)
NE 654, Neutron Transport Theory
NFM 216, Food in Non-Western Culture
SOC 556, Science and Technology in Social Context
- Visit the Course Flash Webpage
...for more information on new courses (above) and course highlights:
Course Flash Winter 2004 Issue
ECAMPUS NEWS
- New Health Care Management Program Launched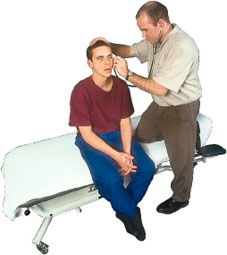 Beginning winter term 2004, a health care management program will be available through OSU Ecampus, the Department of Public Health, and the College of Health and Human Sciences. The six-course sequence is provided to address the multitude of changes occurring in the health care industry today. Classes are offered as undergraduate or graduate credits, and the program is a means for those in the health care field to advance to management positions or upgrade their skills if currently in management. The program has been designed for working adults, with three courses offered via the Web, and three on-site in a hospital setting. Each of the on-site courses is condensed to two weekends per course. The location for the on-site courses is St. Charles Medical Center in Bend, Oregon. The first course in the sequence, H 436/536 Health Services Administration and Management, is offered on-site beginning January 16. Although there are no formal prerequisites to enter this program, please visit the website at ecampus.oregonstate.edu/HCM for more information and the course schedule. Or call the Ecampus Student Services Center at 800-667-1465. Note: students completing all six graduate level courses will fulfill 40% of the Master of Public Health degree at OSU.
- Interested in Previewing Ecampus' New Website?
OSU Extended Campus is close to launching a redesigned website, which will be unveiled winter term. The new site is designed for both current and prospective students, and will also provide easy access to Ecampus' other Websites, like Professional Programs (non-credit), Faculty Resources, and its OSU K-12 Online program. If you are interested in previewing the new site, and would be willing to fill out a quick, online survey, we would like to hear back from you. Current students and visitors are both welcome. Please e-mail
Sean.Kissick@oregonstate.edu
by January 7th, and we will e-mail you the URL of the test site after this date.
- Ecampus Hires New Outreach Director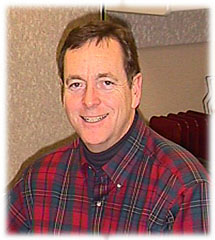 OSU Extended Campus is pleased to announce the appointment of David Oatman as new director of Ecampus Outreach Programs (K-12 Online, Pre-College/Developmental Education, OSU QuickSkills Online, non-credit programs, and continuing education, workforce / contract training). Along with a master's degree in education, concentration in adult continuing education, David also has extensive experience in leadership, administration, program evaluation, adult learning, budgeting, grants, research, and curriculum development at the K-lifelong learning levels. David is an individual committed to the field of lifelong learning, coming to Ecampus with 28 years of full-time instructional leadership and management in continuing education. His experience and positions have been in the community colleges, focusing on the creation, delivery, and management of outreach programs. David's background and education will serve Ecampus well as we continue to facilitate the next generation of OSU K-Lifelong learning programs.
---
TECH TIPS
- Have a Technical Question? Log onto OSU Helpdesk
As a distance education student, a computer is your main vehicle for communication, and keeping it working smoothly can mean the difference between success and failure (or at least getting that final paper turned in on time.)
Ecampus Student Services works closely with Information Services Computer Consulting to be sure you have the technical help you need, when you need it. Chris Sinnett, Support Manager for IS Computer Consulting at OSU suggests the best way to get help, especially after normal business hours, is by logging in to OSU Helpdesk, where your questions are "ticketed" and tracked in the system, and may be answered sooner than those left on voicemail or e-mail. (Note: If you have an immediate issue during office hours, you can call Computer Consulting at 541-737-3474.) The OSU Helpdesk link can be found on the Computer Consulting site: http://tss.oregonstate.edu/consulting/ at the bottom of the left side navigation bar: https://helpdesk.tss.oregonstate.edu/help/. All you need to log in to this site is your OSU email account (ONID). Through OSU Helpdesk, you can also access a new searchable knowledgebase, which has valuable information on subjects such as Blackboard. Sinnett says this feature will continue to grow and become a valuable tool for students, staff and faculty.
---
YOUR HEALTH
Dealing With the Flu
By Linda Reid, Student Health Services Nursing Manager
Flu seems to be especially nasty this year in the United States, and it began unusually early ? in October. Influenza, commonly called "the flu", is a contagious respiratory illness caused by influenza viruses.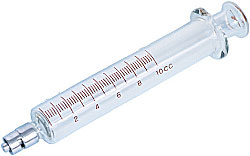 Symptoms include fever, headache, extreme tiredness, dry cough, sore throat, runny or stuffy nose, and muscle aches. Children can have additional gastrointestinal symptoms such as nausea, vomiting and diarrhea, but these symptoms are uncommon in adults. Adults may be contagious from one day before developing symptoms to up to seven days after getting sick. Children can be contagious for longer than seven days.
The best way to prevent the flu is to get vaccinated each fall. This year, a record 84 million doses of vaccine were produced in the U.S., but demand has exceeded supply. Guidelines issued by the CDC prioritizing who qualifies to receive the vaccine include: people age 65 and older, healthy children ages 6 - 23 months, people with medical conditions that place them at high-risk for influenza complications, pregnant women in their second or third trimester, and health care workers. Contact your health provider or local health department for up-to-date information about availability. Healthy individuals only, ages 5 ? 49 years are encouraged to be vaccinated with FluMist?, a live, attenuated (weakened) form of the vaccine, administered as a nasal spray. FluMist? is largely still available, but it is considerably more expensive and has limitations. In the absence of vaccine, other habits for good health may help prevent the spread of flu:
Wash your hands well and often
Avoid close contact with people who are sick
Stay home from work, school, and errands when you are sick
Cover your mouth and nose with a tissue when coughing or sneezing
Avoid touching your eyes, nose or mouth
If you develop the flu, get plenty of rest, drink a lot of liquids and avoid using alcohol and tobacco. You can take over the counter medications to relieve the symptoms of flu (but never give aspirin to children or teenagers who have flu-like symptoms, particularly fever, without first talking with your doctor). For most people the flu is an annoying illness requiring common sense self care. However, if your flu symptoms are unusually severe, for example if you are having trouble breathing, you should consult your health care provider right away. If you are at special risk from complications of flu, you should contact your health care provider when your flu symptoms begin. This includes people 65 years or older, people with chronic medical conditions, children, and pregnant women. To read other information about the flu, visit:
http://www.cdc.gov
http://www.cdc.gov/flu/keyfacts.htm
---
Thank you for reading this edition of OSU E-News! If you know others who would enjoy receiving this newsletter, please e-mail it to them, or tell them about our auto-subscribe function: Subscribe to E-News.


Got an idea for a future article, or feedback on past editions?
Please email our editor, Linda.Wallace@oregonstate.edu

Features and Navigation
Media inquiries
If your publication would like to feature an OSU Ecampus online program, student or instructor, please contact Tyler Hansen.
For journalists
Gather quick facts about OSU Ecampus, our history and students on our webpage for members of the media.
Award-winning electronic newsletter
Where Ecampus is making the news
Staff, student and course honors
Ranked top 10 in the nation
OSU Ecampus earned a top 10 ranking for the fifth year in a row on a list of America's best online bachelor's programs. Learn more »