Oregon State University Ecampus • OSU Degrees Online
---
Credits required
45
Oregon State University is on a quarter-term system. There are four quarters each year and classes are 11 weeks long. This program's 45 quarter credits are equal to 30 semester credits.
Delivery
Online
You can complete all courses online. Some courses may require proctored exams in your local area.
Program coordinator
Ean Ng, Ph.D.
Research interest: Dr. Ng's research interests include engineering management, engineering economic analysis, transportation management, safety engineering, high reliability organization and organization behavior.


Program faculty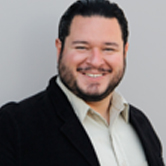 Javier Calvo, Ph.D.
Research interests: Dr. Calvo's research objective is to create ad hoc solutions to complex problems by engineering and maintaining dynamic change environments (transition-phase management) and socio-technical systems with applications within health care, lean and six sigma environments, sustainability, virtual teams and STEM education.

Toni L. Doolen, Ph.D.
Research interest: Dr. Doolen's research focuses on applying process improvement methodologies and innovation to improve both the social (work group performance, individual and team affect, skill development, etc.) and technical (productivity, quality and cost) aspects of organizational performance using both qualitative and quantitative methodologies.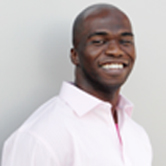 Chinweike Eseonu, Ph.D.
Research interest: Dr. Eseonu's research addresses technical entrepreneurship, science and engineering policy (with a focus on sustainability and entrepreneurship-related policy), transportation system management and process optimization.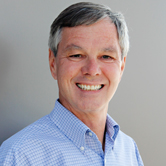 Robin Feuerbacher, Ph.D., MBA
Tykeson Endowed Scholar concentrating in human systems engineering.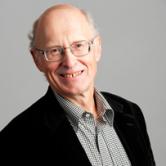 Kenneth H., Funk II, Ph.D.
Research interest: Dr. Funk specializes in human factors engineering, especially in the health care, military, aviation and manufacturing domains, and in philosophy of technology.



Gana Natarajan, Ph.D., P.E.M..
Research interest: Dr. Natarajan specializes in application of big data analysis in IE and engineering management, Environmental Sustainability, Isomorphism of mechanical and fluid systems to socio-macroeconomic systems, Engineering Education, Engineering Management Education, and Small and Medium-sized Enterprises (SMEs) development.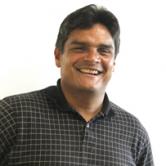 David Porter, Ph.D.
Research interest: Dr. Porter's research addresses information systems engineering, wireless communications, intelligent transportation systems, automatic data collection, manufacturing systems, supply chain engineering and e-commerce.

David Sillars, Ph.D.
Research interest: inter-organizational relationships in the construction industry; cultural factors in facility delivering; project delivery alternatives; and strategic organizational structuring of project and enterprise level.

Important dates
Winter term starts
Jan. 8, 2018
Spring term starts
April 2, 2018
See our academic calendar for our full quarter term schedule.
Degree details
* cost per credit and total cost are calculated using tuition per credit for the current academic year. It does not include associated fees, course materials, textbook expenses, and other expenses related to courses.
† You can complete all courses online. Some courses may require proctored exams in your local area.
Find application deadline
Ready to apply?
Once you've gathered the information you need to know before you apply to Oregon State University, take the next steps.