Oregon State University Ecampus • OSU Degrees Online
---
Credits required
45-60
Oregon State University is on a quarter-term system. There are four quarters each year and classes are 11 weeks long.
Delivery
Choice
This program is available either online or as a blend of online course work and in-person classes in Portland, Oregon.
The Oregon State MBA in Business Analytics enables managers and other professionals to use big data and translate it into a better understanding of their operations, customers and markets. This program is offered in one of two formats: 100 percent online, or in a hybrid method that blends online course work with in-person classes in Portland or Bend.
Program faculty
Oregon State University's College of Business MBA faculty are dedicated to providing students with the best educational experience possible while preparing them for the post-diploma world. Not only do College of Business faculty teach, but they also conduct research, which has real-world implications that helps the economy thrive in Oregon and beyond.
Faculty in the business analytics MBA track include: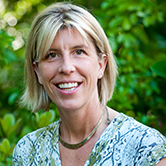 Amy Bourne, Ph.D., M.S.
Dr. Bourne is a senior instructor of accounting in the College of Business. She is a licensed CPA in Texas and was a university educator there before joining the faculty at Oregon State in 2007. Her research focus is on teaching and teaching styles. She teaches on campus and online for OSU and incorporates what she learns from each format and applies it to the other, with a keen eye for new technologies and ideas on pedagogy. Read more about Amy Bourne.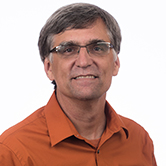 Byron Marshall, Ph.D., MBA
Byron's research interests emphasize the reuse of organizational data in informal node-link knowledge representations to support analysis tasks. Previous work includes applications in bioinformatics, business intelligence, digital library, law enforcement and education. Byron has 13 years of dynamic industry experience designing, creating and using computer systems in the cotton industry.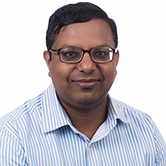 V.T. Raja, Ph.D.
Dr. Raja is an instructor of business information systems in the College of Business. His current research interests include the areas of virtual collaboration and legal aspects of cloud computing.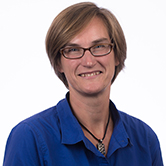 Inara Scott, J.D., M.S.
Inara practiced law for over a decade before joining the faculty at Oregon State. In private practice, she represented clients on matters including general corporate, environmental and business law before specializing in energy law and utility regulation. Her research at OSU centers on clean energy, the electric power system, legal and policy implications of climate change and sustainability in business.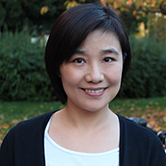 Bin Zhu, Ph.D., M.S.
Dr. Zhu is an associate professor of business information systems in the College of Business. Her research interests include business intelligence, information analysis, social network, human-computer interaction, information visualization, computer-mediated communication and knowledge management systems. Some of her teaching interests include database analysis and design, telecommunication, web technology, business programming and data structure and algorithms.

Important dates
Winter term starts
Jan. 8, 2018
Spring term starts
April 2, 2018
See our academic calendar for our full quarter term schedule.
Degree details
* cost per credit and total cost are calculated using tuition per credit for the current academic year. It does not include associated fees, course materials, textbook expenses, and other expenses related to courses.
† You can complete all courses online. Some courses may require proctored exams in your local area.
Find application deadline
Ready to apply?
Once you've gathered the information you need to know before you apply to Oregon State University, take the next steps.