Faculty & Department Services
Upcoming events and faculty training
Ecampus program leads, department heads and key communicators for Ecampus programs and courses are invited to an info session about the migration from Blackboard to Canvas. The first session is Monday, Oct. 6, from 2-3 p.m. in the Willamette East room of The Valley Library. The second session is Thursday, Oct. 9, from 11 am. to noon in Willamette West. You may also attend online via Adobe Connect. Register now for one of the sessions.
The six-week Developing an Online Course Workshop will be offered beginning Oct. 6. Contact Karen Watté for information on how to sign up.
The next Applying the Quality Matters Rubric (APPQMR) training session is Nov. 3-17. This is the flagship workshop for the Quality Matters (QM) program. Contact Shannon Riggs or Karen Watté for more information or register online.
Student priority registration for winter term begins Nov. 16, and classes begin Jan. 5, 2015.
Oregon State Ecampus partners with nearly 600 OSU faculty and 10 colleges on campus to bring the university's expertise to learners around the world. Learn more about the many advantages of partnering with Ecampus.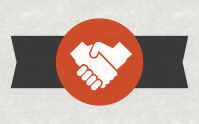 Ecampus serves as the connection between OSU's outstanding faculty and diverse learners worldwide.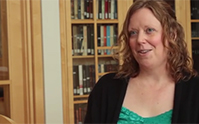 Oregon State University instructors discuss their expert methods and passion for online education.
OSU shares and promotes research related to online teaching and learning effectiveness.